Day 27: A Glorious Hiking Day
It was a crisp morning that started with a mouse damage check. After dark I heard the mouse and got my light on him just as he lept from a clothes line that ran too close to my hanging pack. I leaned over and shook my pack until he popped out. It took several tries to hit him with my boot and knock him off. Later I heard him at it again but didn't want to wake the others up.
So, my morning started with a damage check. No damage, he had brought in some tissue and was creating a nice home. Dumb mouse, a smart one would have picked a southbound hiker.
I got a late start because Two Cups was sharing food and I was giving him two cups of my fresh brewed coffee. So much better than instant.
The morning was crisp but not freezing. Within a few miles I was back to only a tee. In 3 or 4 miles I came to Sams Gap, a big highway crossing. There was cell service there so I updated blogs and had a long call with my sweetie. I learned that miracles do happen, PSU beat OSU. We Are.
The big climb of the day was Big Bald Mtn. When it was in sight a nice lady on a day hike with her dog offered to take my picture.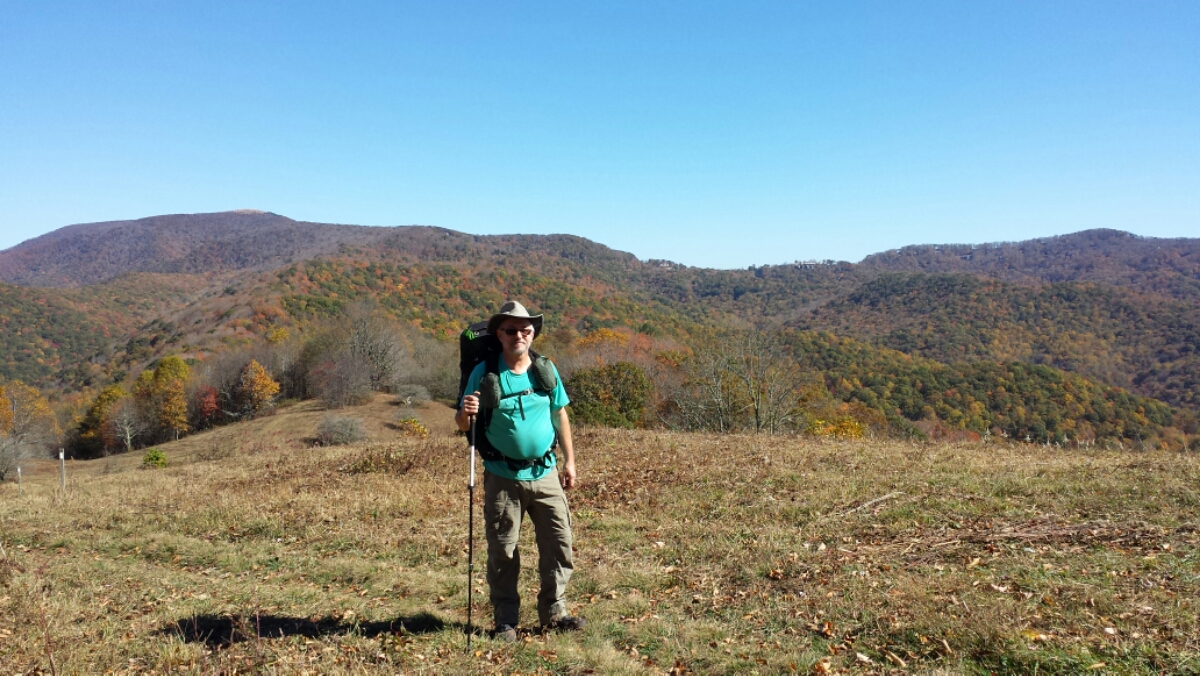 As I got closer to Big Bald I could see why it was called that.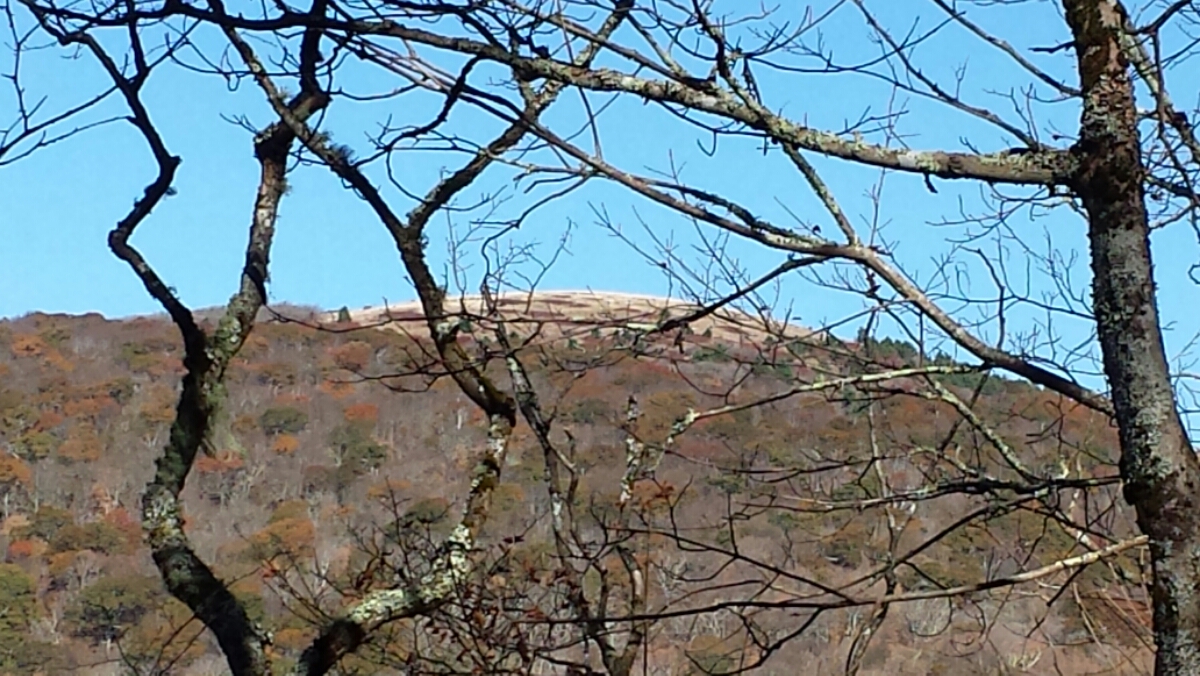 A bit of a climb but worth it for the views.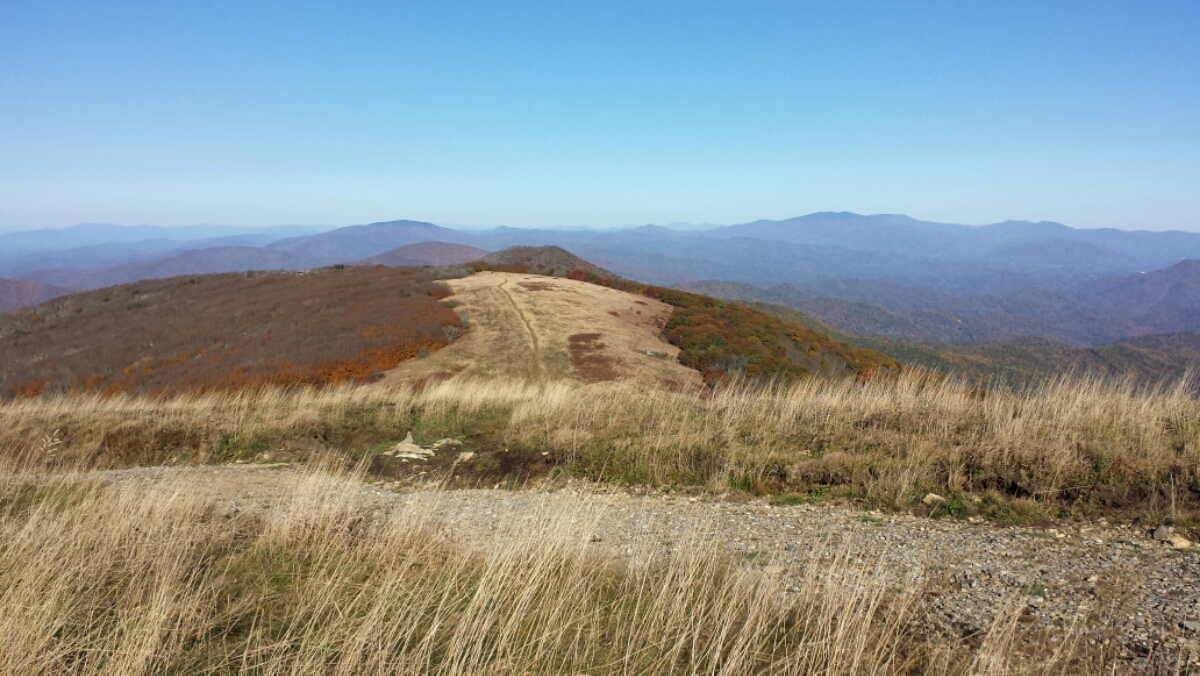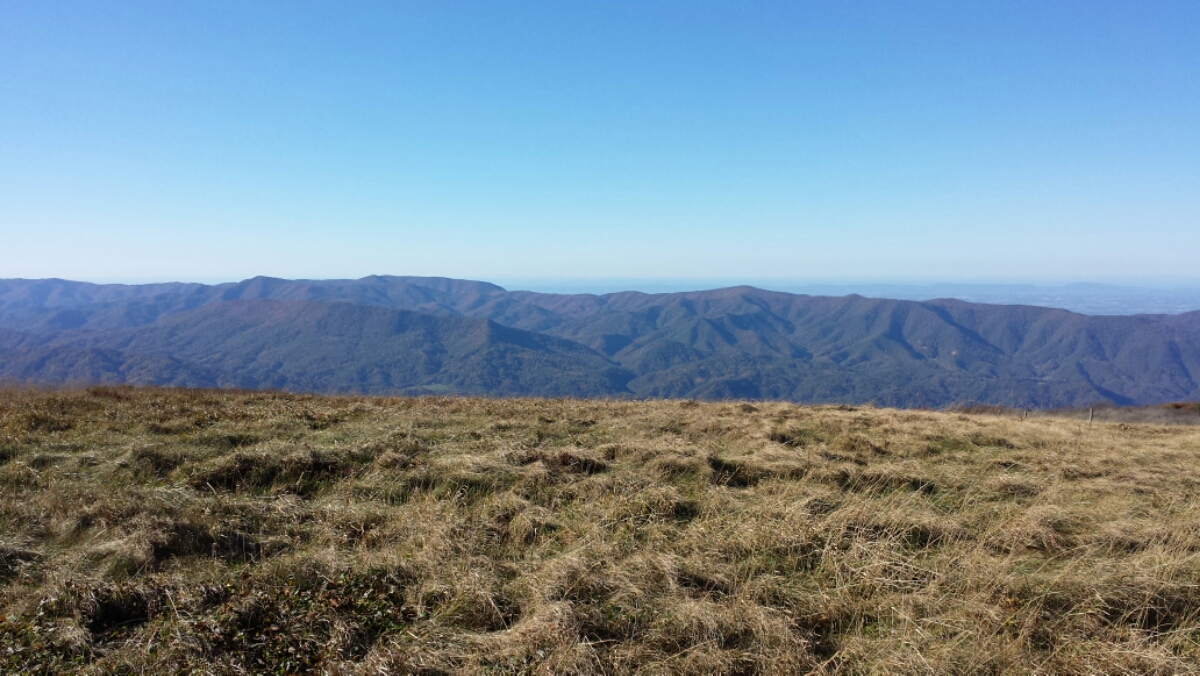 I made it to the Big Bald shelter at 5. It was a lovely day but I had gone only ten miles so I loaded up with water and continued on. I hiked till dark and pitched my tent in Whistling Gap. Had to cook by flashlight but it was a comfy spot.