Rough Go Predicted For 2017 PCT
With a week to go, while making last minute preparations, I saw two two articles yesterday to make me nervous.   First, the Washington Post had an article about the northern Sierra having the wettest year in recorded history, over 751 inches of snow in some areas.  Here's the link:
After 63 feet of snow, Northern California mountains break record for wettest water year.
Then I open up the May Backpacker Magazine that just arrived and they have a little blurb on PCT hikers. They predict a "rough go" and expect less than 15% of thru-hikers to finish the trail this year because of the big snows.   Completing the trail this year will just be a bit sweeter!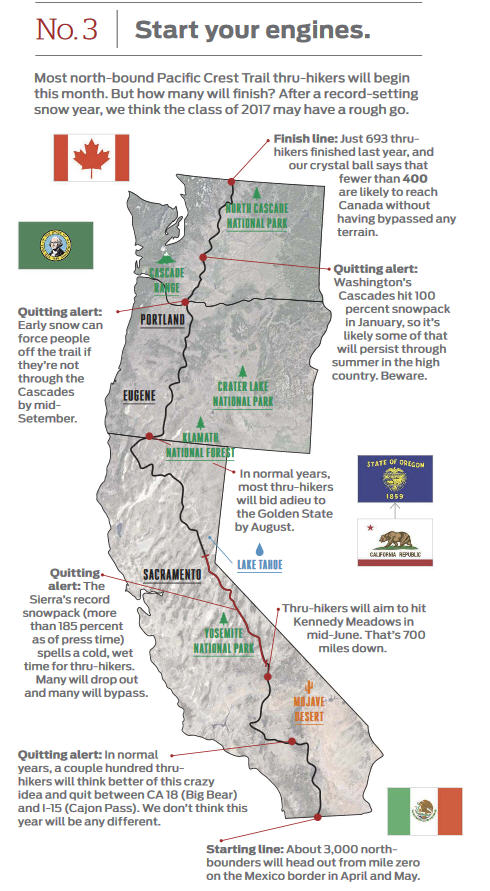 .