Day 116: Bear Crossing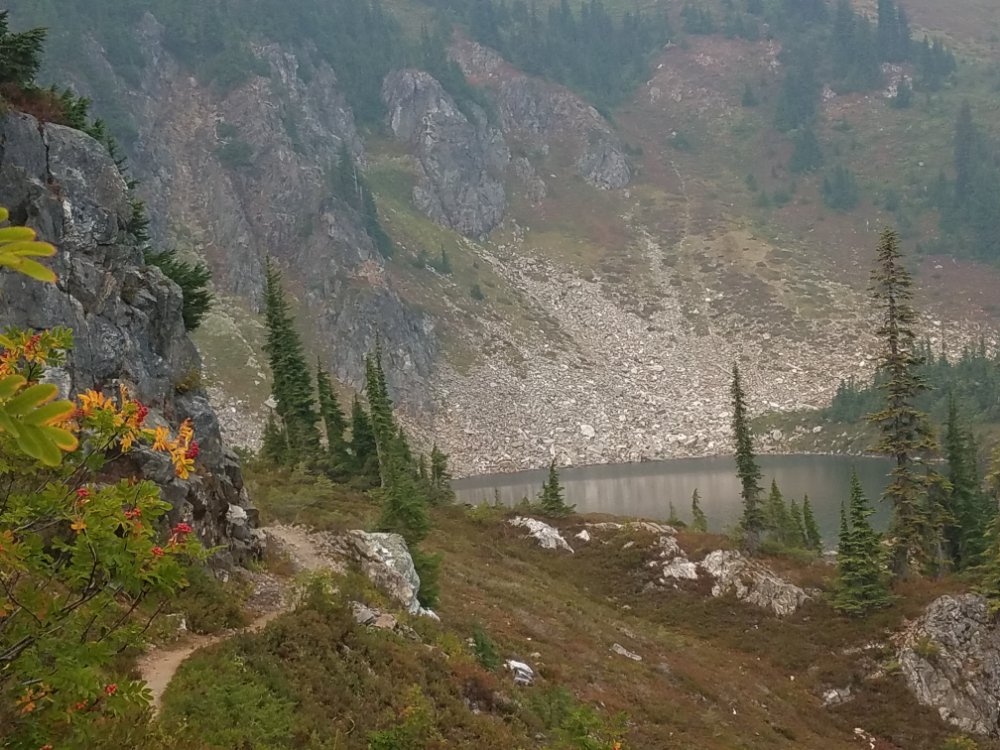 From mile 2472.8 to Reflection Pond mile 2497.7
I was cranking today, all day long. 24.9 miles today with over 6,800 feet of climb and about 6,200 feet descent. I had a good breakfast, was walking by 7, took short breaks and just pushed. It helped that the trail, while steep in places, mostly had pretty good surfaces today.
Veins came rolling past while I was still in camp. We leapfrogged through the day. At one point he asked where I was planning to camp and suggested Reflection Lake. I said cool, even as I was thinking that would be a long day. I passed him on the last long climb and got here 45 minutes before him.
In the late afternoon I was on a stretch of trail that was climbing gently along a very steep hillside. It was sparse pines and thick underbrush. I heard a crashing and cracking coming from the left, above on the hill. About 50 feet in front of me a black bear bounded down onto the trail and then continued crashing down the hill. He/she (no time to ask) did not even glance at me. By the time I thought about getting my phone/camera out it was long gone. I will write to the PCTA to suggest erecting a bear crossing sign at that spot.
I am camped close to the lake which is up at about 5500 feet. Shortly after arriving the wind picked up and a cold fog blew in. Trail rumor today said it might rain tonight so I am buttoned down and prepared for bad weather.
Addendum: I was sealed in my tent by 7:30 and rain began falling just after full dark.