Day 123: Almost There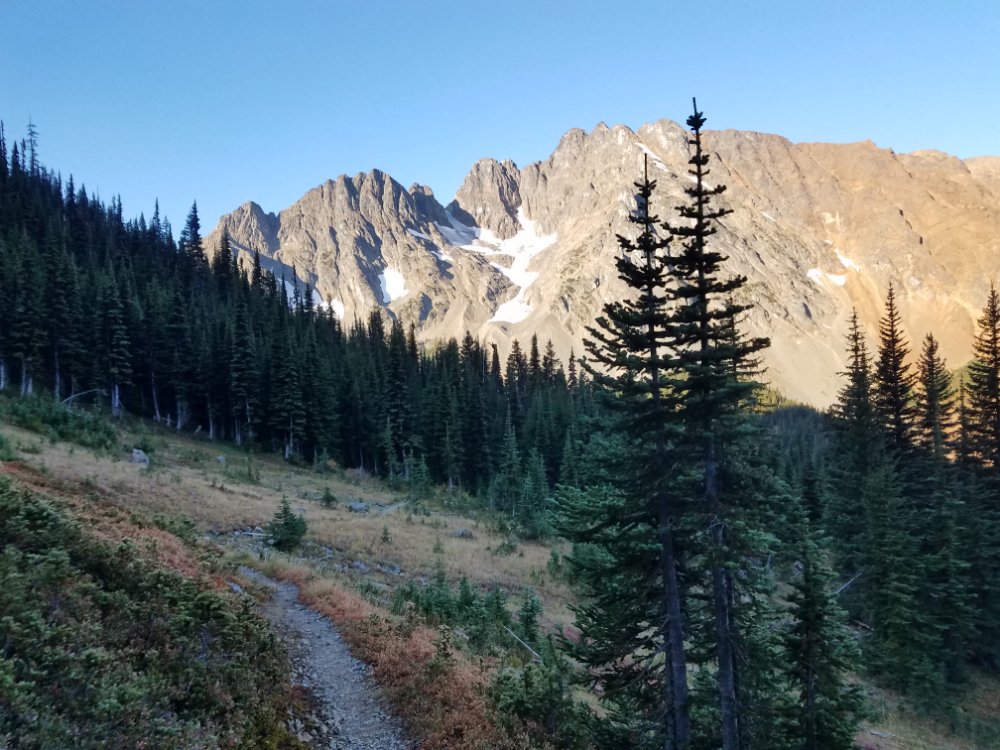 From Glacier Pass mile 2609.6 to mile 2632.3
It was cold this morning. Fingers starting to not work cold. Mid 30's. I did a hot breakfast and got a late start. I was hiking, even during a climb, with my fleece and gloves on.
The miles went quickly this morning. Mostly the trail stayed between 6000 and 6500 feet. It might have warmed up to 50.
Harts Pass is the last road before the Canadian border. It is a dirt forest service road 30 miles from the border. Where the trail hits it there is a campground. There is a fire to the east that has now closed that road. No problem for me. When I hit the border I will continue into Canada to a road 8 miles north of the border. However, for folks who did not get a permit to enter Canada they double back to Harts Pass and hitch out. Now, with the road closed, they have to go back another 30 miles. I met folks today who were asking for any extra food as they did not have enough.
I am camped at a no name little stream with no one else around. 17 miles to the border. I plan to get there and then go another few miles into Canada and camp. I will then get to Manning Park the following day (Saturday).