Day 119: Here Comes The Sun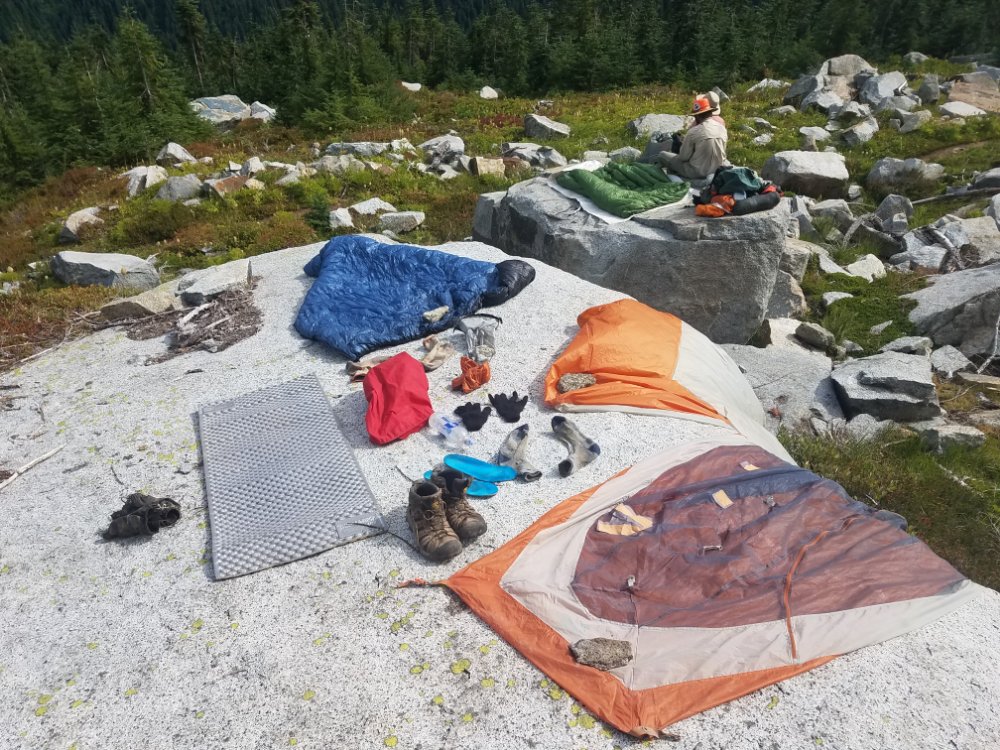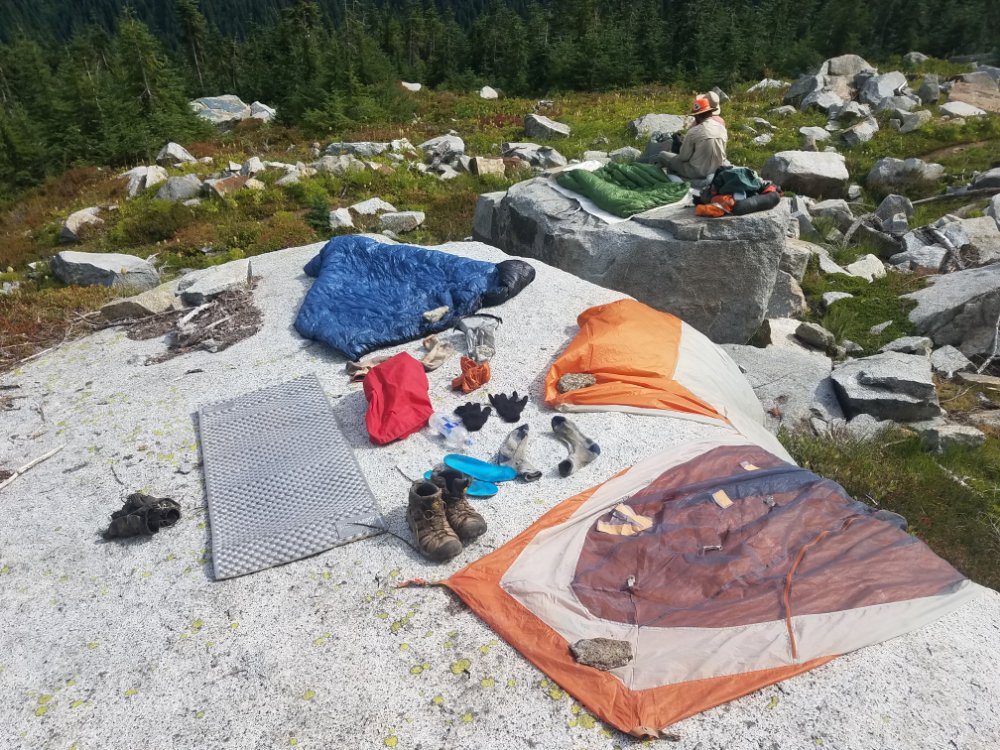 From mile 2540.7 to mile 2565.2
It wasn't raining this morning and during the morning climb of about 3000 feet the clouds parted to allow a view of the glaciers above.
By lunch there was enough sun to have a yard sale. That's where you spread everything out to dry. I found a huge rock in the middle of a rock slide and was then joined by Marcos and Left & Right. Left & Right are a nice couple though I get them mixed up. Left is the woman which confuses me since my wife is always right.
From lunch on it was downhill. 24.5 miles and only 4 miles to get to Stehekin tomorrow.