515 Mile Warmup Hike On A.T.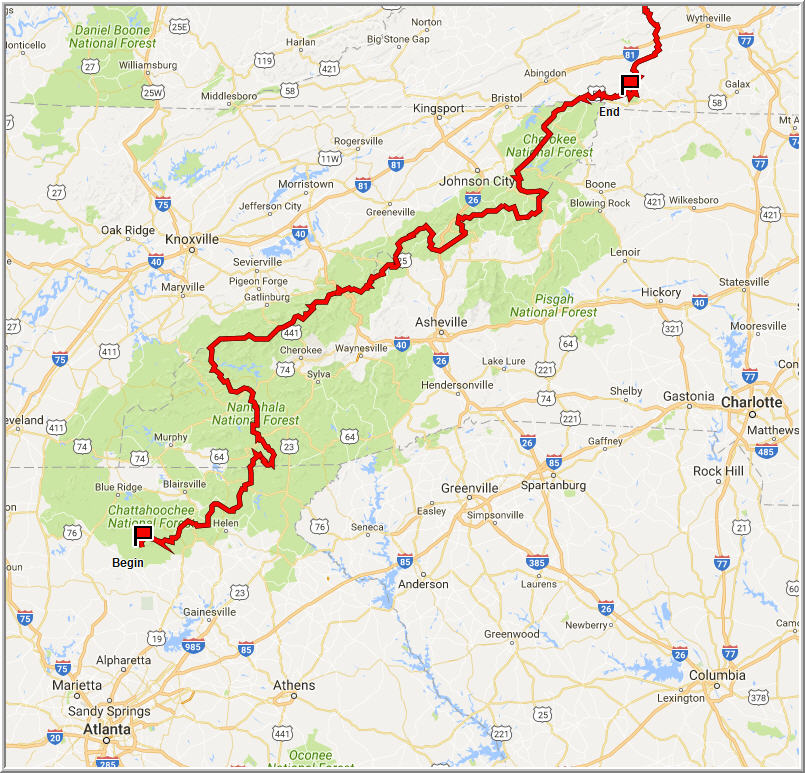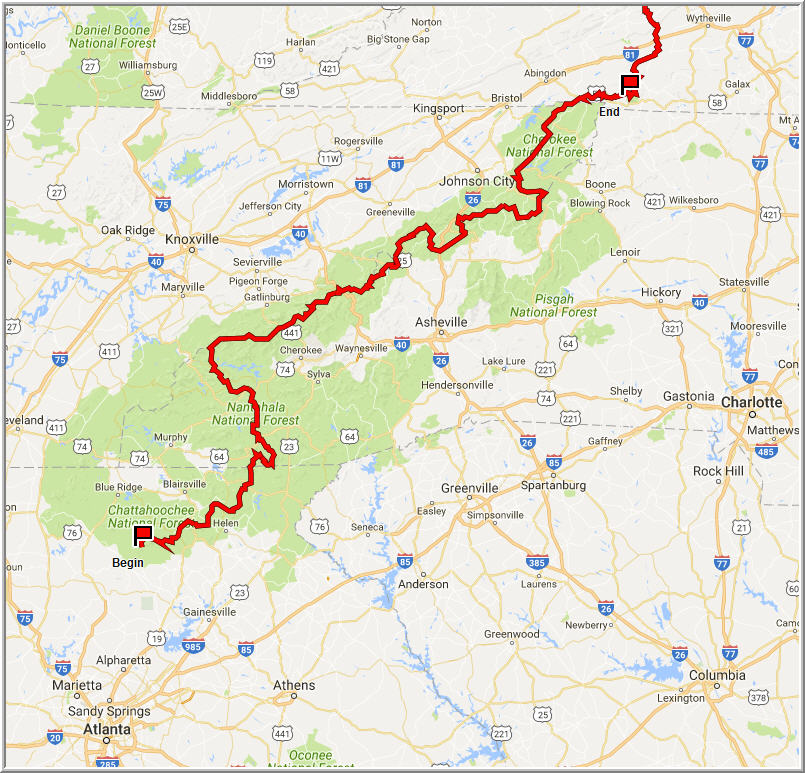 In preparation for my 2017 PCT hike I'm setting out on 9/26 to hike 515 miles of the Appalachian Trail. This will be a test of my new gear, a chance to get in shape, and an opportunity to get some of the pain over with before I start the PCT.  On Monday 9/26 I'll fly to Atlanta, then take the metro to the most northerly stop. Someone from the Hiker Hostel in Dahlonega will pick me up there. I'll spend the night at the hostel and they will shuttle me to the trail in the morning.   From Springer Mountain I'll head north for 40 days, hopefully getting to Mt Rogers in Virginia.   I'll pass through the Chattahoochee and Nantahala National Forests, then the Great Smokies National Park, the Cherokee National Forest and end in the Mt Rogers National Recreation Area.
I've mapped out my resupply stops and decided to ship supplies to three spots and buy local for two resupplies.     On the A.T. you don't really need to ship supplies as there's enough found without going too far off the trail.  I'm shipping some because I'm testing an outfit called Zero Day Resupply that I hope to use on the PCT, where there are a number of areas where it's difficult to get to decent stores.   You shop Zero Day online and they ship it to you general delivery or to some small business along the way that will hold packages for hikers.  It's cool because the shopping cart shows you weight and calories and you can save various lists and load them into your cart later. I've set up a 5 day and a 7 day resupply list.
Along the way I'll be testing out a bunch of new gear that I haven't used much.   I'll also be testing a new Garmin Inreach Explorer 2-way satellite communicator, a new solar charger and figuring out how well I can blog from the trail.   I can't wait to get started.