Day 11:  Wayah Bald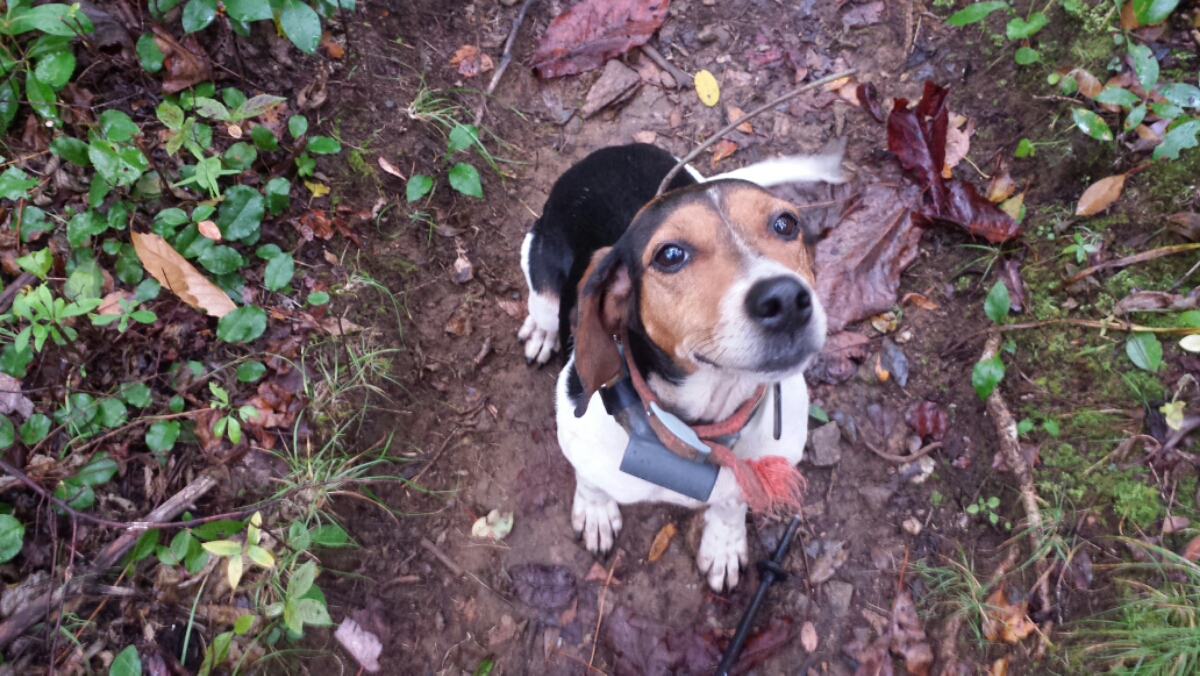 Just before the sun came up the rain started. I packed up without making breakfast so I could do a few miles and eat in a less exposed area. Before I left camp I told Julian I was going to push for 15 miles so I would not likely see him again.
The rain stopped by 10 though it remained foggy and windy. It started up again in earnest in the afternoon. The climb up Wayah Bald Mtn was long. Somehow it was worse knowing that there was also a road to the top. At the top there is an observation tower where you can see for many miles. Well, feet today because of the rain.
In the tower a dog approached me and wanted attention. It had a collar on and a radio collar. I did my best to ignore it.
The last mile to the Wayah Bald Shelter was an easy downhill. Then my righta knee freaked again and the last half mile was a painful slow finish.
Arriving at the shelter I was stunned to see Julian there. He had taken the road to the top. I was also surprised to see the dog from the tower. There was a number on her collar but no cell service there. Of course I was the softy who feed her. She then slept right below me in the floor.