Day 15: Fontana Dam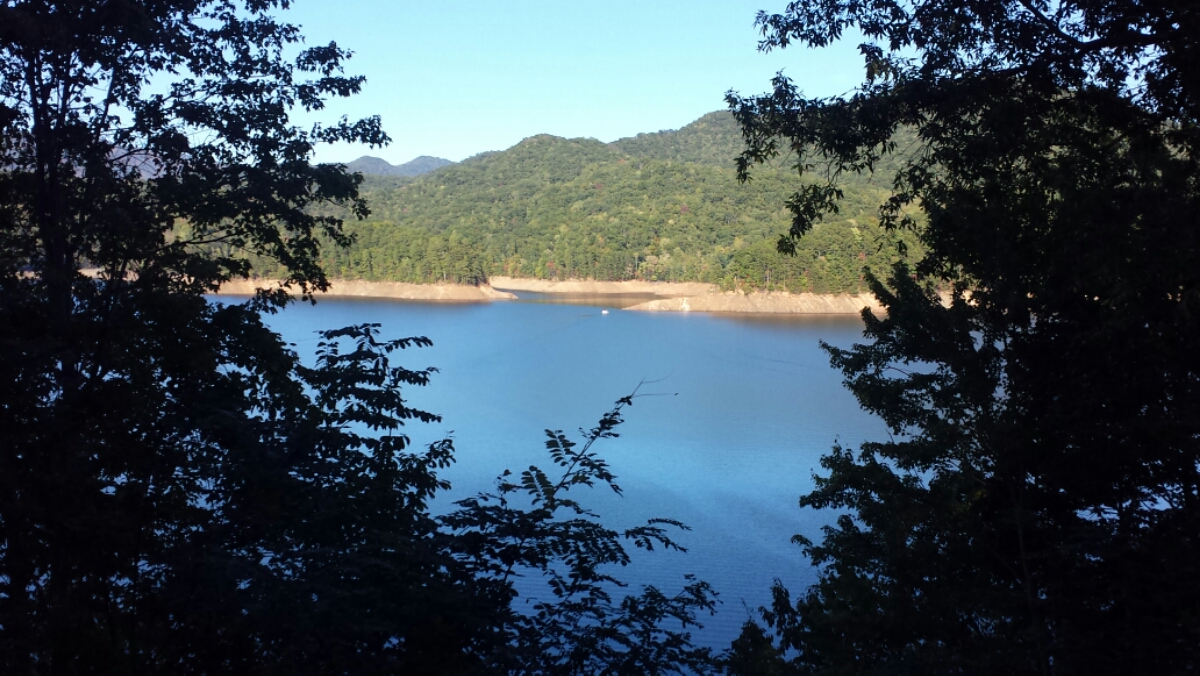 Started before sunrise because I had 15 miles to get to Fontana, then a 2 mile road walk to get to the resort where my resupply package waits, then 2 miles back to the trail and the shelter near the dam.
Made good time and arrived at the road around 4. After walking only a quarter mile a guy going the other way did a uturn and picked me up. Not only did he take me to the resort, he waited and took me back down. Steve Craxton, hiked the AT last year and lives nearby.
At the dam there is a bathroom with shower. I smell pretty again. Now at the shelter known as the Fontana Hilton as it is the biggest one, sleeping at least 24. Also has running water.
Tomorrow I have a big climb as I enter the Great Smoky Mountains National Park. Many springs are dry now, there is no water for the next 20 miles so I will have to carry a bunch. One liter is 2.2 lbs so this is not welcome news.