Day 21: Alone, Finally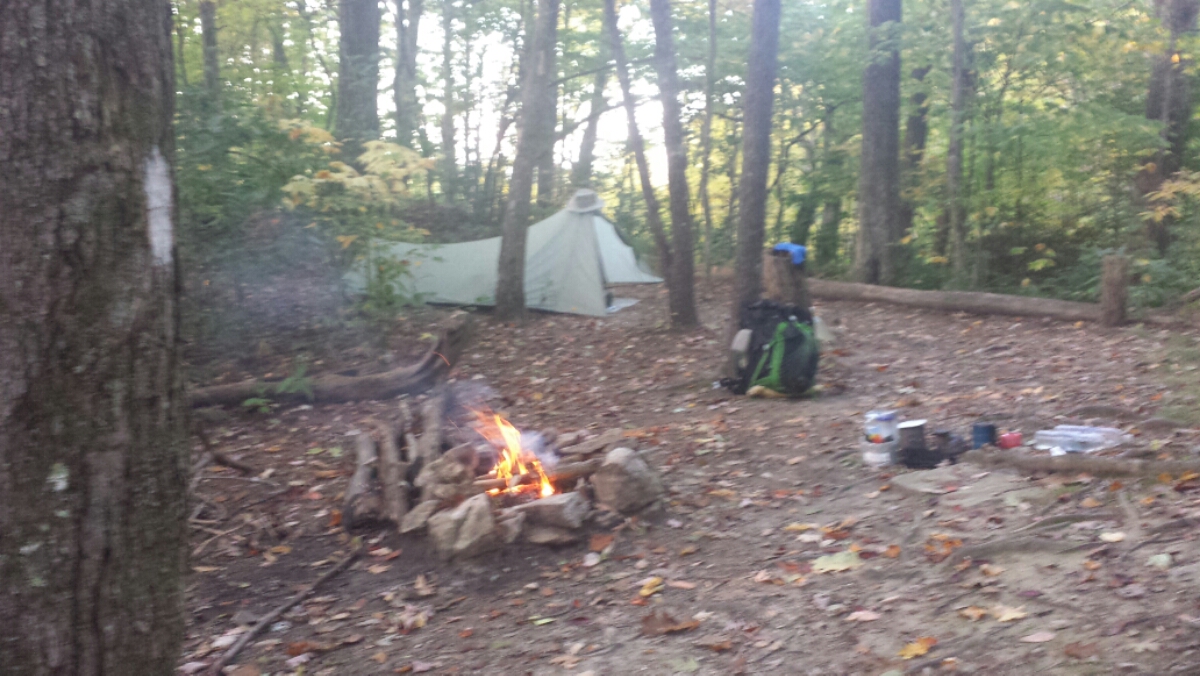 The nut cases at the shelter were up at 5am.  Sleep was not possible.  I left at first light but suffered from low energy all day.
After leaving the park the trail crossed interstate 40 and the Pigeon River and then just beyond that is the Standing Bear Hostel.  I decided not to stop there.   Most of the day was climbing back up.  I struggled.    I went to Brown Spring Gap and found a dry spring.  It was 5pm, I was tired and the next water was 5 miles away.  I searched further down the dry stream bed and a quarter mile down found a little water.  I had to dig out a hole and let it fill.   It was muddy but cold and my filter cleaned it up fine.
Just a short hike up the ridge I found a nice spot to camp, had a fire and was very comfy.  Good to be alone again.