Day 2: Still Hot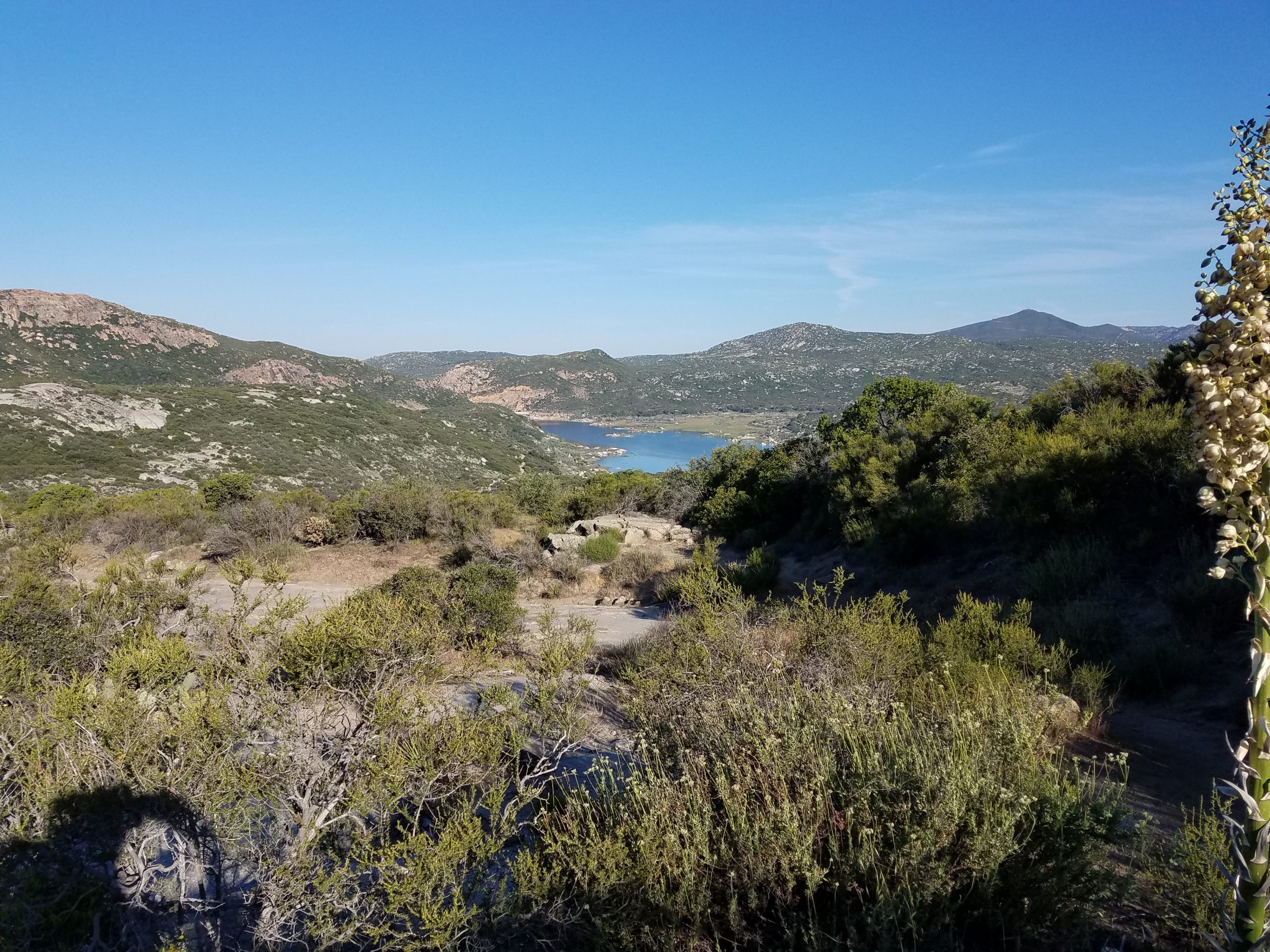 Hauser Creek (mile 15) to Fred Canyon (mile 32).
I slept in my tent but without the rain fly on last night so I could see the stars. They were still visible when the first sounds of hikers rising started. I was walking by 6:15 and was grateful to do the steep climb out of the canyon before the sun was on me.
Around 8:30 I passed through Lake Moreno campground. This is where they used to hold a big PCT kickoff event. It has now been stopped because it was causing hundreds of hikers to start on the same day. Enthusiasts still gather and provide treats for hikers. I was late for breakfast but enjoyed bagels and donuts before pushing on.
Brutal sun again. I took a long lunch in a shady spot with a half dozen other hikers. The people on the trail come from every walk of life and a big age range. Folks who are hiking the same pace become a community very quickly. At lunch was Marco, 50 something from Germany; a newlywed 30ish couple from Frederick VA; Katrina, 45ish from Switzerland; David from Boston; two ladies in their 70s who were not getting far but were having a blast.
I made it to water at Fred Canyon and crashed pretty quickly. Comfy protected spot.