Day 32: Zero In Mojave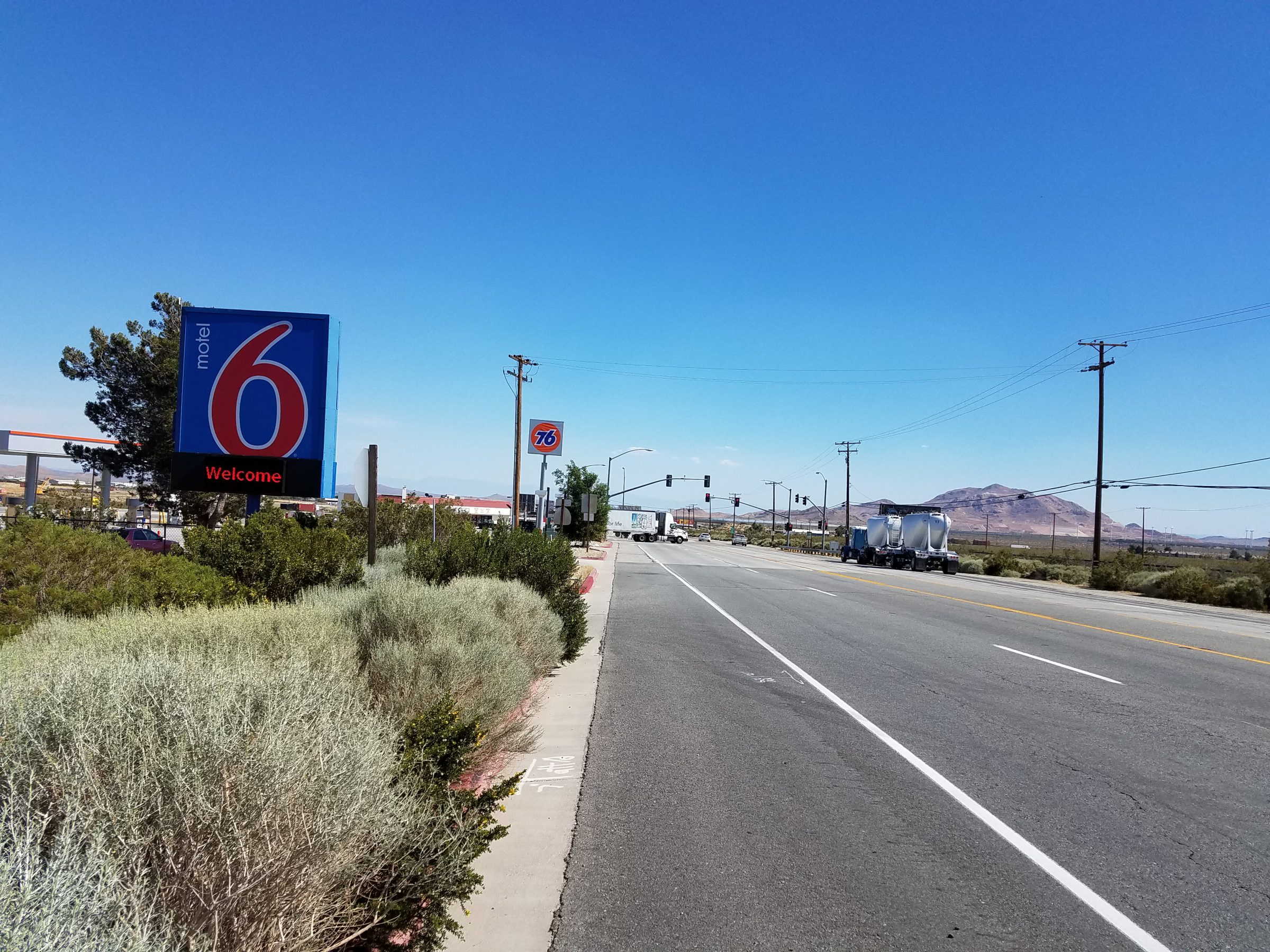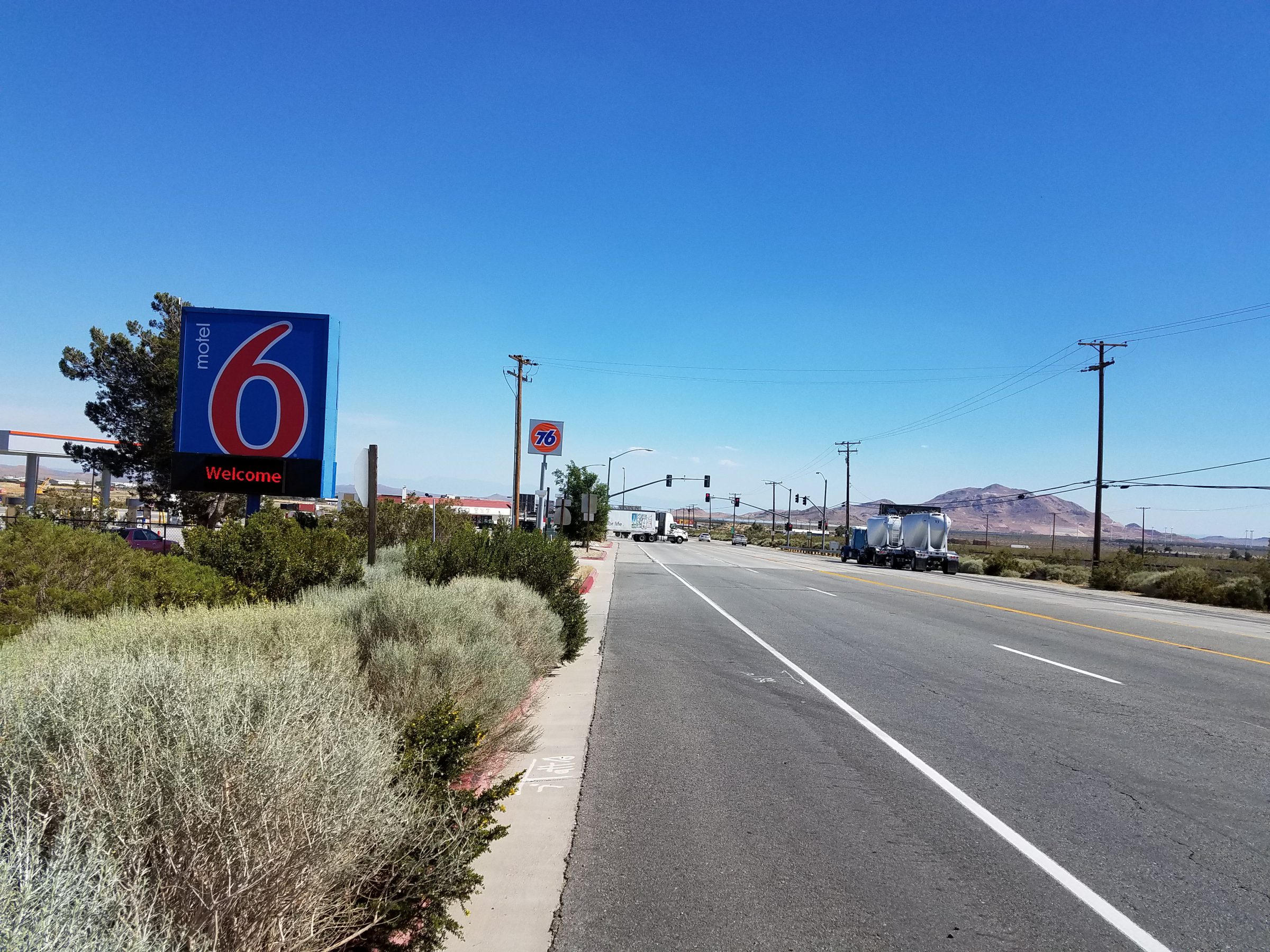 No, zero is not the temperature it is how many trail miles I walked today. The temp is about 95 and I have walked about 3 miles to do my chores in this armpit of a town. The town is a 1.5 mile strip consisting of a four lane road with railroad tracks on one side and gas stations, fast foods and dive hotels on the other side.
I have enjoyed the luxury of the old Motel 6. There is a newer Motel 6 1 mile away but that one cost an outrageous $50 per night, this one is $40. Last night there was a bug on the floor next to my pack. I give even odds on whether it came from my pack or it came with the room.
I slept in this morning and loved it. Not even the excessively loud, room shaking train traffic bothered me. Eventually I got up, showered and walked across the street for breakfast. Grocery shopping was next up. I bought food for 7 days to get the 136 miles to Kennedy Meadows.
The next section is the driest and hottest of the trail. There are several 20 mile stretches without water so I will have to carry a bunch. I decided to take 4 days food with me and mail 3 days food to the Onyx post office to reduce weight. Tiny town that is a 17 mile hitch off the trail in 86 miles that has a P.O. but no stores. I have to make it there by Friday at 4 to get the package. If I miss that I will have to hitch 35 miles to Lake Isabella and buy supplies.
I also sent home my microspikes and maps I no longer need. I arrived at the PO at 1:15 and had to wait till lunch was over at 2. After the post office I walked to the one barbershop in town but it was closed on Mondays. There is not an outfitter in town but there is an Army/Navy store where I thought I might find some sort of pad. Not on a Monday, it's closed.
Another nice call with Gayle during her evening commute and now an early bedtime.