Day 56: Climb Out Of Belden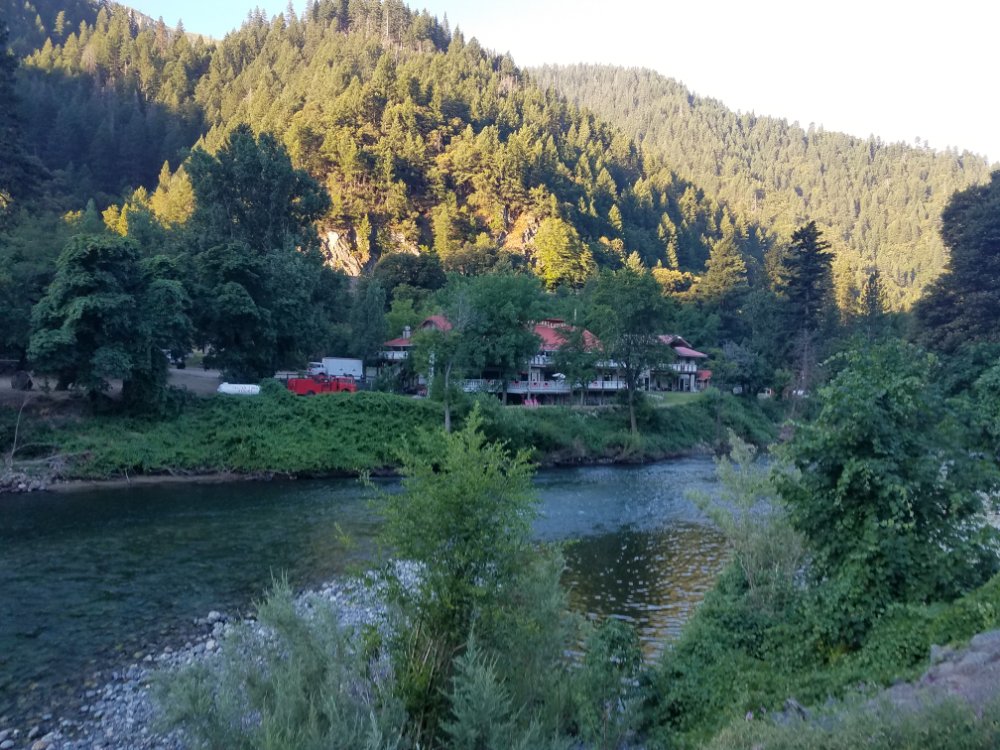 Belden/Feather River/Hwy 70, mile 1284.3 to Cold Spring mile 1302.9
I spent yesterday in Belden babying my feet. My thigh is sore but my feet are what worry me. The red sores are not normal blisters, this is something different. It almost looks like burns. I think it was a combination of things. My clothes were washed in Sierra City with some cheapo perfumed detergent. I have had allergic reactions to some perfumed products. Then my feet were wet, hot, and had different pressure points because of the microspikes I was wearing.
Anyway, I kept them slathered with cortaid, an antifungal cream and Neosporin. This morning I used gauze and tape to cover the bad spots.
We started walking at 6:30, climbing out of the Feather River gorge. For 13 miles it climbs, gaining about 5000 feet in elevation. We passed out of the Plumas National Forest and into the Lassen National Forest. All very pretty, crossing 7 or 8 streams. All but one could be crossed on rocks or logs.
After 18.6 miles We camped next to Cold Spring, just off a forest service road called Humbug Rd.
My feet are still tender but they got no worse today and perhaps a bit better. I will simply have to tape them each morning and work to keep them as dry as possible.