Day 73: Zero In Etna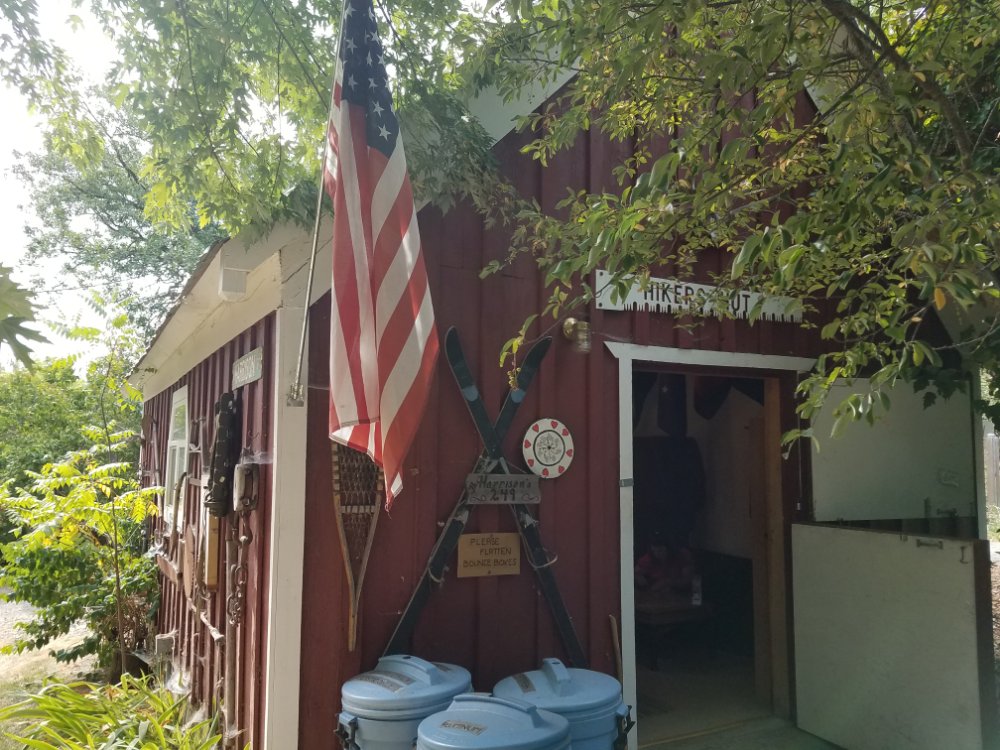 Zero.  As in no miles today.  Wonderful lazy day.
The Alderbrook B&B looks like a nice place but I have not been inside it.  They also operate the  Hiker Hut.  This small building, pictured above, has 4 bunks, a bathroom with shower, and a common area with couch and chairs.   Laundry room is in the basement of the main house.
With only 4 bunks most hikers are camped in the yard.  I got lucky to get a bunk.
The town is almost a half mile away and the two restaurants are another half mile.  They have a dozen bikes here because the last thing a hiker wants to do on a day off is walk.
I ate, grocery shopped, did laundry and soaked my feet in Epsom salt water.   Also napped.  Was lovely.   I had long phone calls with Gayle and we planned for her visit in 3 weeks.  I hope to get to Sisters, Oregon by 8/14 and meet her there.