Day 100: Huckleberry Feast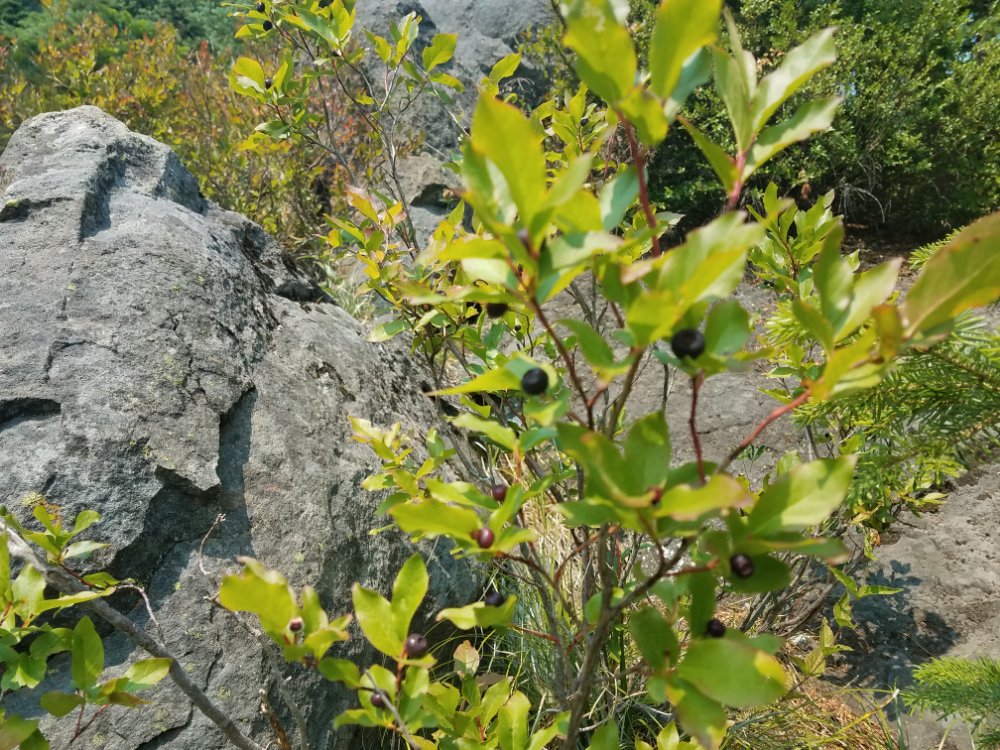 From mile 2189.1 to mile 2213.6
Our campsite last night was spectacular. In addition to the views of Mt Adams we had a fantastic sky view. I did not put the rainfly on my tent so I had a star show all night. The Milky Way was brighter than I have seen in many years.
We had a quick 2 mile hike to water and, as we suspected, there were at least 15 people camped there. Our decision to dry camp and avoid the crowd was a good one.
Our strategy tonight is the same. Instead of going to Mosquito Creek we stopped 2.5 miles before it to avoid the dozen folks who will likely be there. Plus, we already did 24.5 miles today which is plenty. We carried water from a lake about 5 miles south. In the morning we'll go to the creek for breakfast.
We passed a couple of lakes today but none seemed like good swimming spots. We lunched at Blue Lake which was pretty but looked to be all shallow.
The highlight of the day was all of the huckleberries we passed and ate. A few blueberries as well. Delicious.
Our campsite is not a spot anyone has camped before. Just a spot that has level areas for two tents. Since I snore the tents are 40 feet apart.