Day 92: Lakes & Ponds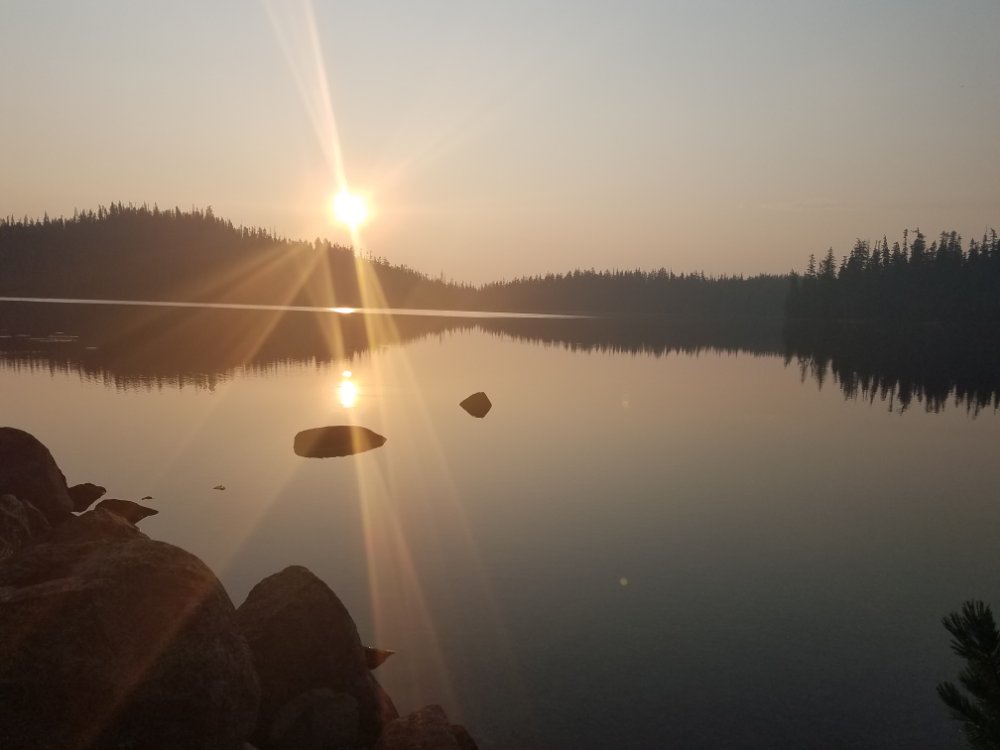 From Charlton Lake mile 1922.6 to Dumbbell Lake mile 1944.7
I took a little extra time to let my tent dry this morning and started walking around 7:30. Over the course of 22 miles today I passed at least a dozen lakes and ponds. The trail was pretty gentle with nothing more than perhaps a 600 foot climb.
Digs wasn't feeling very energetic this morning and she never made it to Dumbbell Lake where we are camped. Late in the afternoon I caught up with Totes who had left 45 minutes before me. I hiked the last 7 miles with her and Maverick, a section hiker who is a real character.
The campsite at Dumbbell Lake is gorgeous. The lake is two lakes, joined by a narrow section in the middle. It is crystal clear and clean. The campsite is on a little rise above the lake, right in the middle of the two sections.
We set up tents first because there was the threat of storms. Next was a dip in the lake. A bit chilly but really refreshing after a day of hiking. Dinner, story telling and general silliness after that. Maverick has a sense of humor that fit right in with us.
We got a little rain shower and now as it is almost dark thunder in the distance.