Off The Trail To Meet Gayle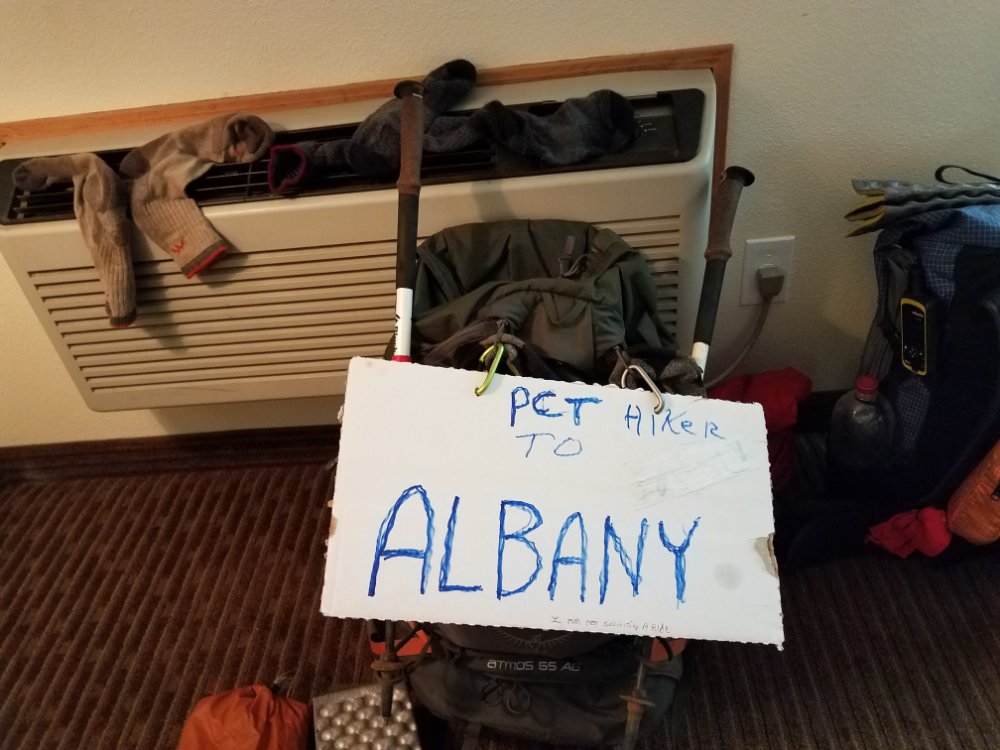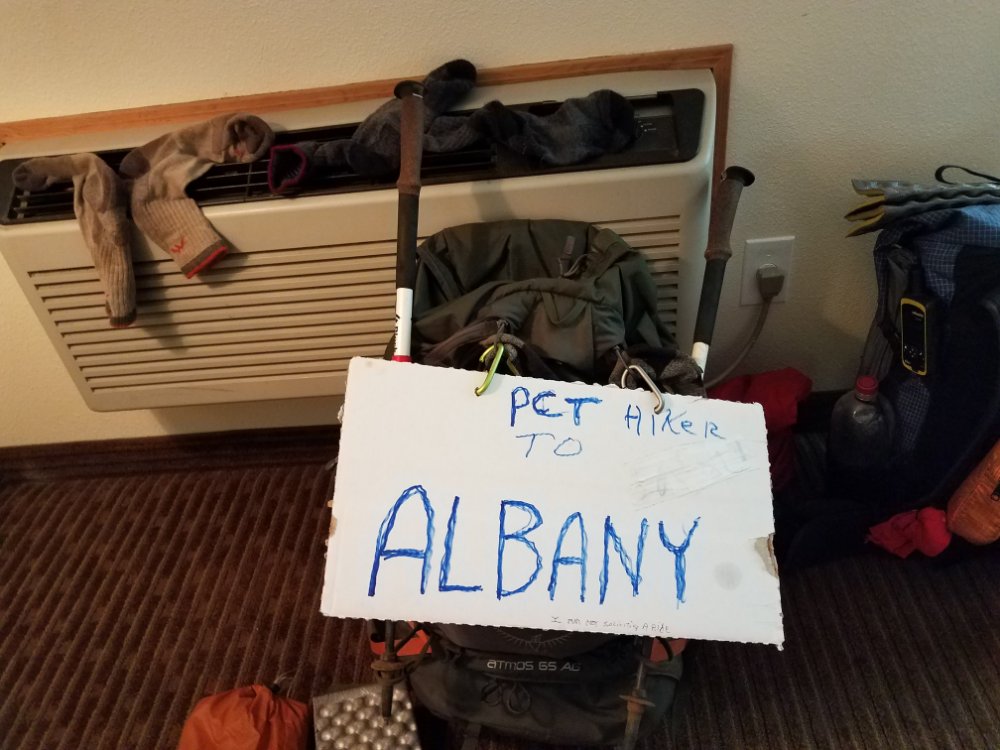 My hiking partners continued north today but I am going to be off the trail until the 18th. Gayle arrives in Portland this evening and planned to drive down Interstate 5 to Albany where it intersects with Hwy 20 and stay there tonight. Tomorrow morning she would drive the 100 miles on Hwy 20 to Sisters.
Since I got to Sisters early I decided to hitch the 100 miles and meet her at the hotel. I learned this morning that hitch hiking is illegal in Oregon. Guess I'm a criminal now. I made a sign for my pack with my destination on it. I did add the fine print that I was not soliciting a ride and I did not stick out my thumb. I doubt that would make any difference if a cop decided to enforce this stupid law but I would have fun arguing it.
I hoped to get one ride for the whole distance and not get stuck in the middle of nowhere. It worked.
Jim and Nancy picked me up and went a bit out of their way to drop me right at the hotel. Jim hiked the PCT in 1989 and they regularly host hikers in their home which is just south of Sisters. Really nice folks. Sweet dog too!
I am in the hotel and looking forward to my sweetie arriving. I won't be posting updates until I am back on trail on the 18th.