Day 4: Blood, No Water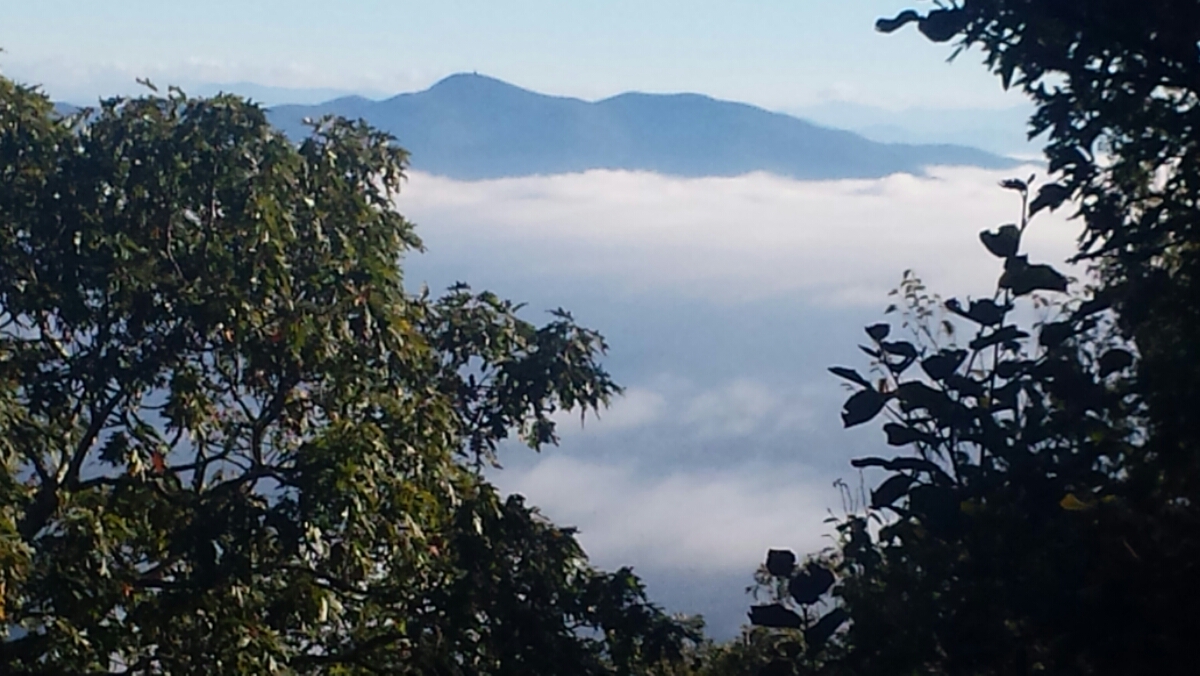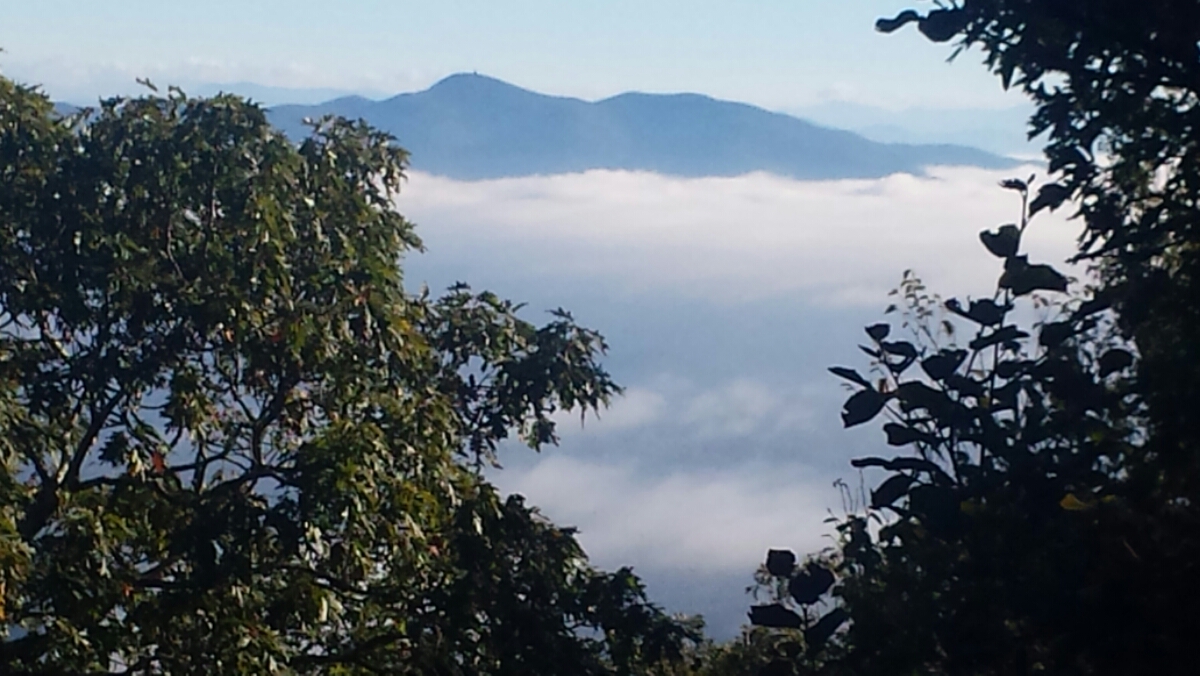 Early this morning hiked up Blood Mtn. Towards the top some rock scrambles but well worth it. The valleys were still filled with clouds.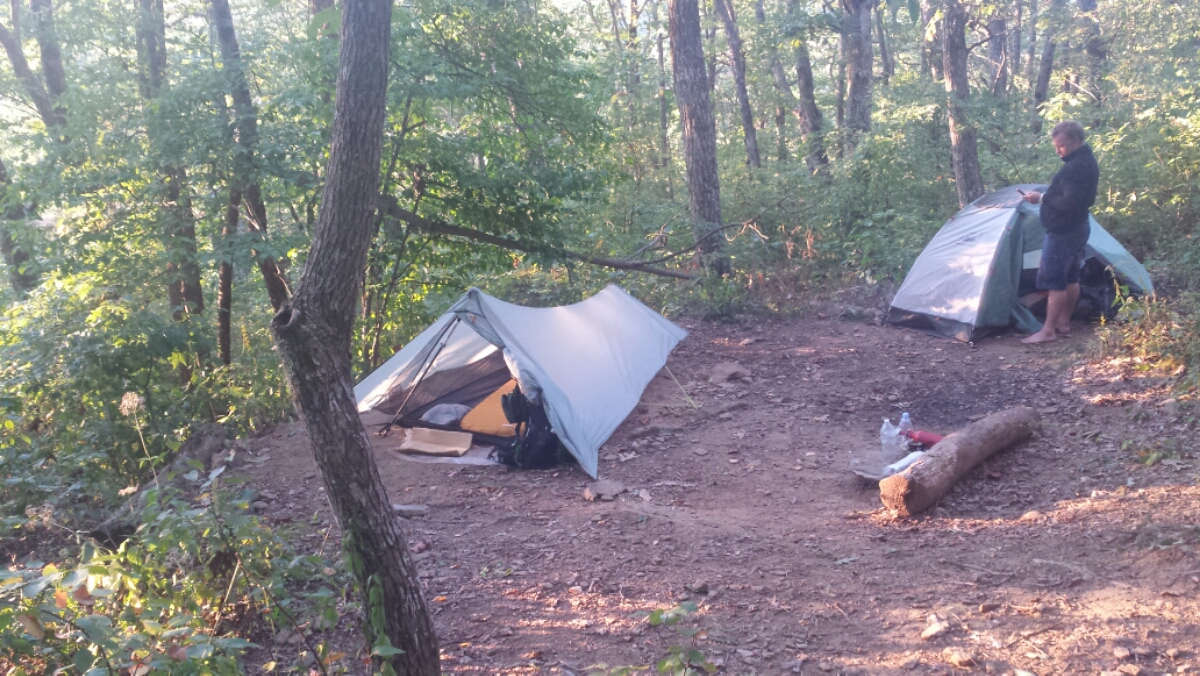 A 4 mile descent to Neels Gap where cold drinks and snacks were had. Then on north.
This part of GA has been in drought. We left Neels with 2 liters each but then found the next two sources dry. Arrived at Hogs Pen Gap, road crossing. As I sat there thinking about what to do a truck painting lines on the road came by. I flagged them down and they nicely shared 8 bottles of water with us.
Camped just outside of Hog Pens Gap.