Day 24:  Cross The French Broad And Climb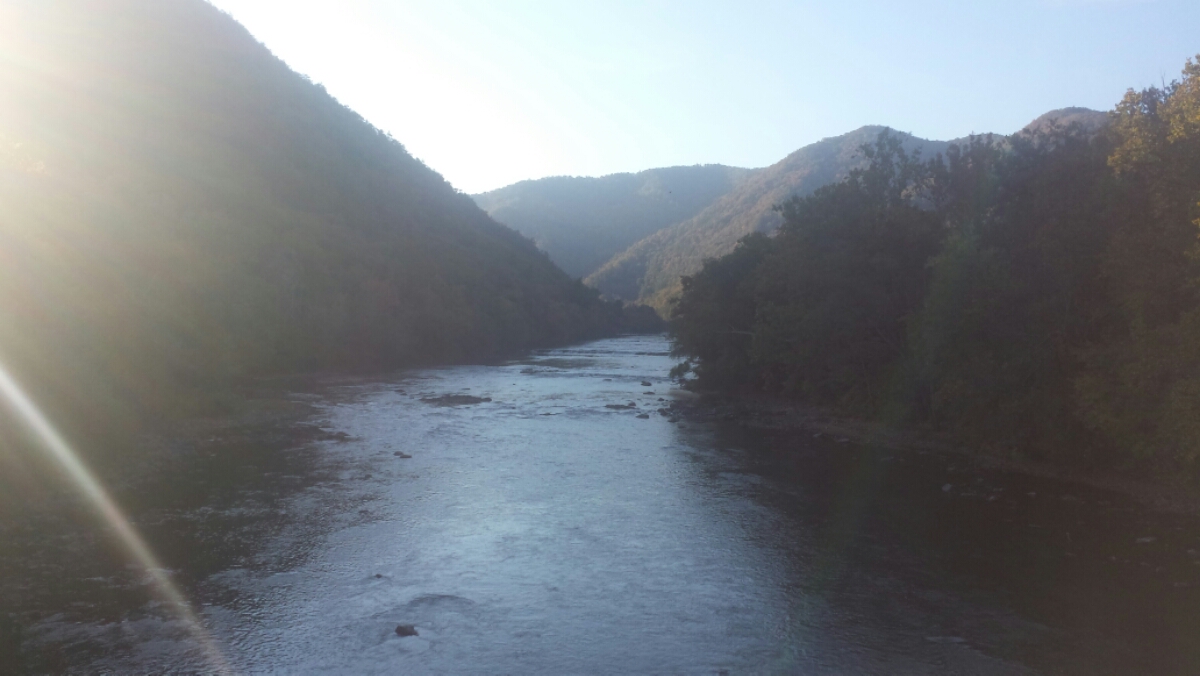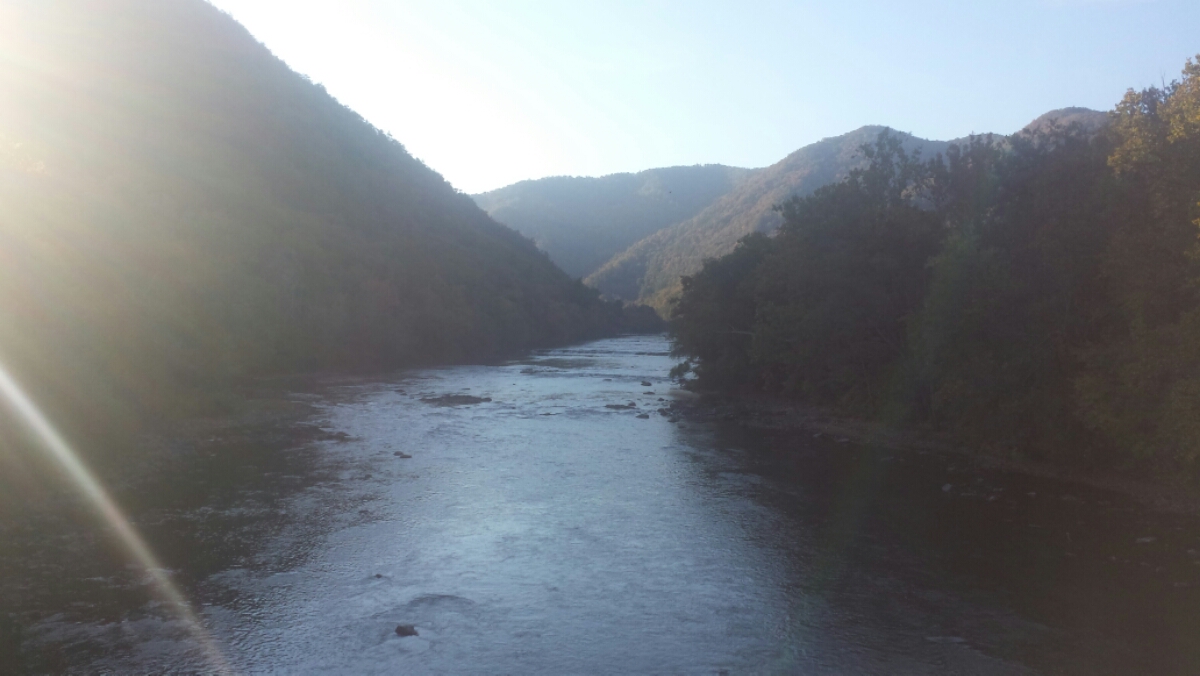 I left Hot Springs this morning after one more breakfast at the diner. The trail runs right down main street, crosses the French Broad River and then starts to climb. Only 11 miles today, but uphill and with a full pack. I crossed many miles of mountain that burned last year. No cover from the sun there, it was hot.
I'm at the Spring Mountain shelter now rather than tenting as storms are expected tonight. One other hiker here, 65 year old guy who started in Maine and is only 3 weeks from finishing.
Wonderful dinner of ramen noodles with fried spam. Mounds for desert.