Day 28: Into Erwin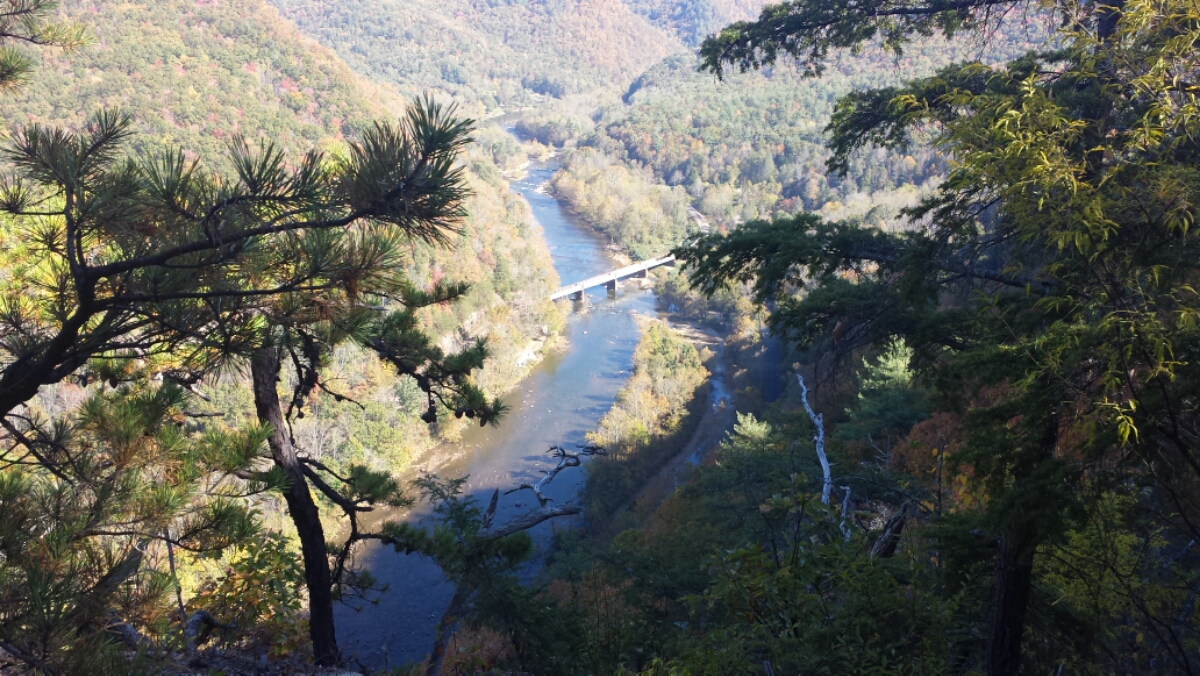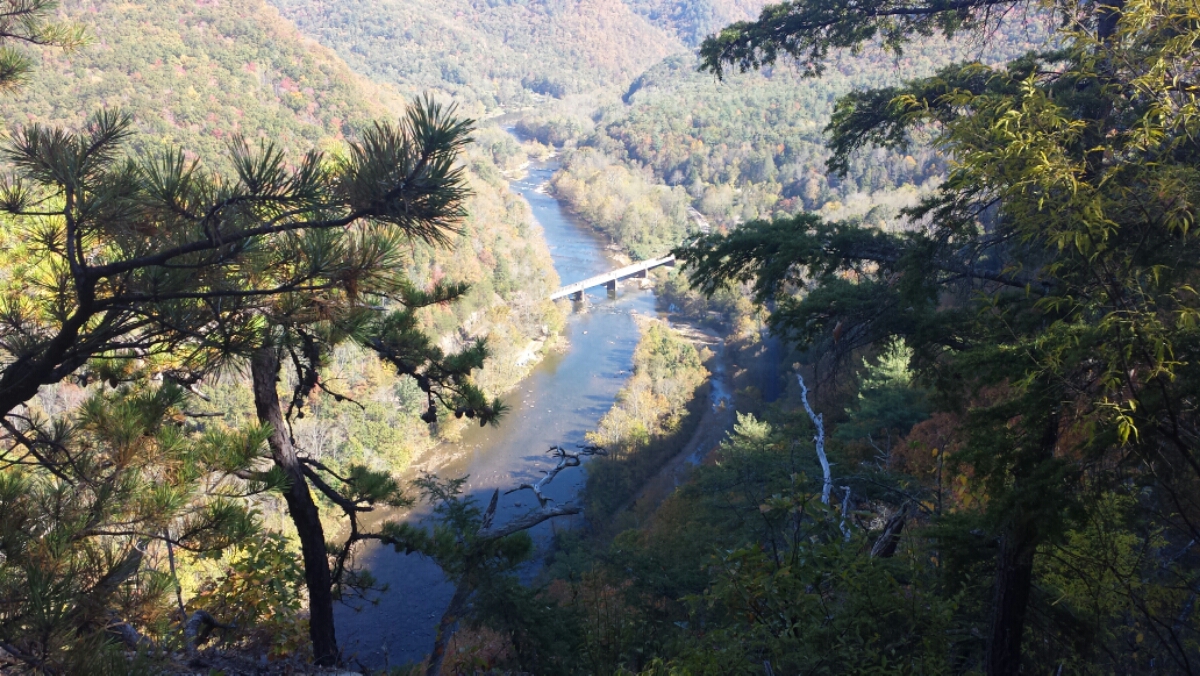 About 12 miles today brought me to the Nolichucky River, Erwin TN, and Uncle Johnnies Hostel.   It is a funky spot, definitely for hikers and not the faint of heart.   But John and Charlotte Shores are very friendly and offer a bunk, showers, laundry and rides to town for $20.
I have washed myself and clothing and picked up the supplies I need for the next section.  Pizza for dinner and soon I will be asleep on a soft bunk.   It looks like the hostel dog owns the couch beside me.  Oh well, he smells no worse than I did when I arrived and he is very sweet.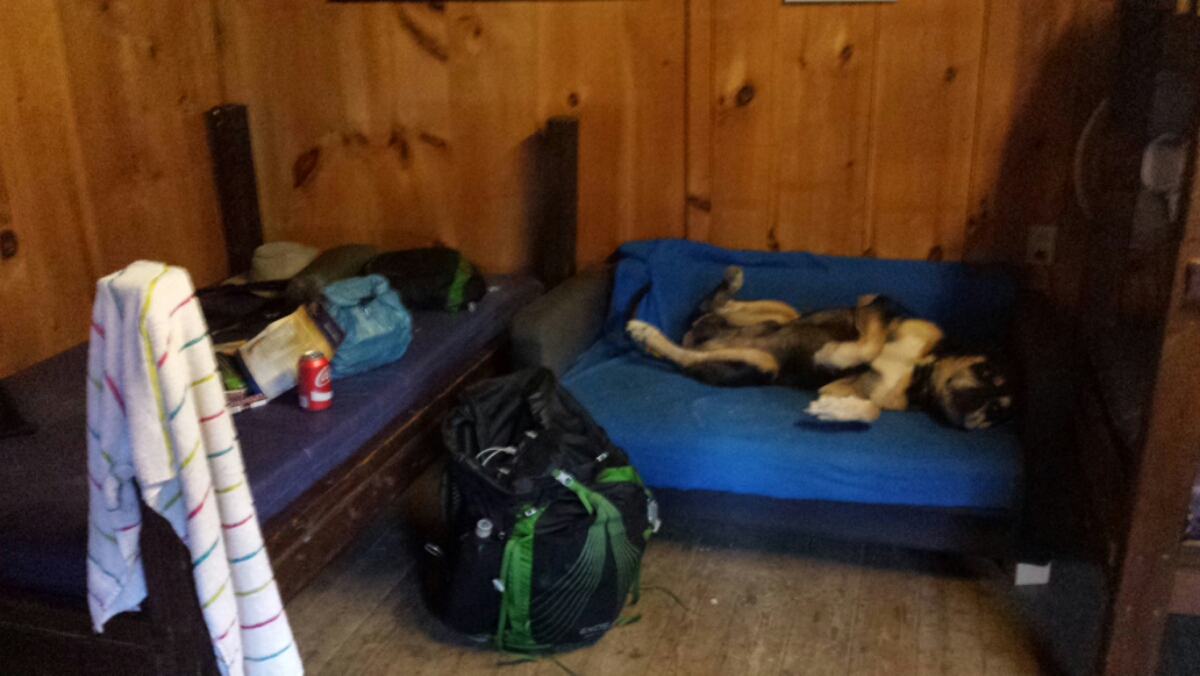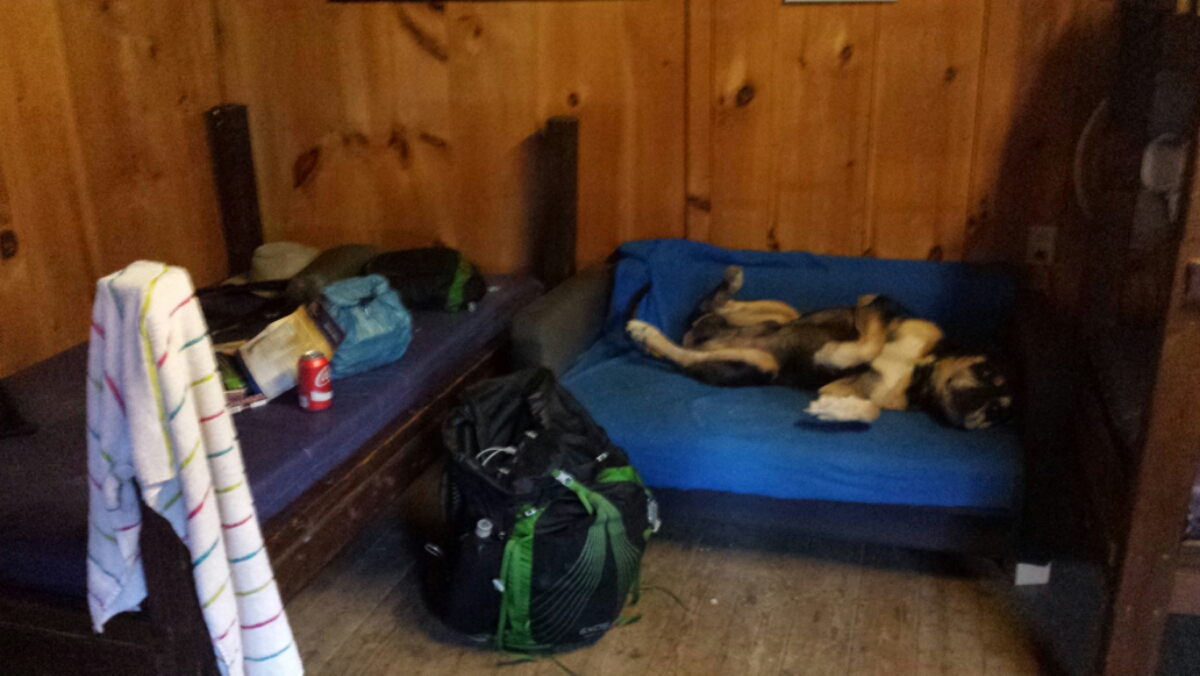 If the scale here is accurate I have lost 25 lbs, although tonight I ate back some of that.   343 miles so far.