Day 33:  Over The Hump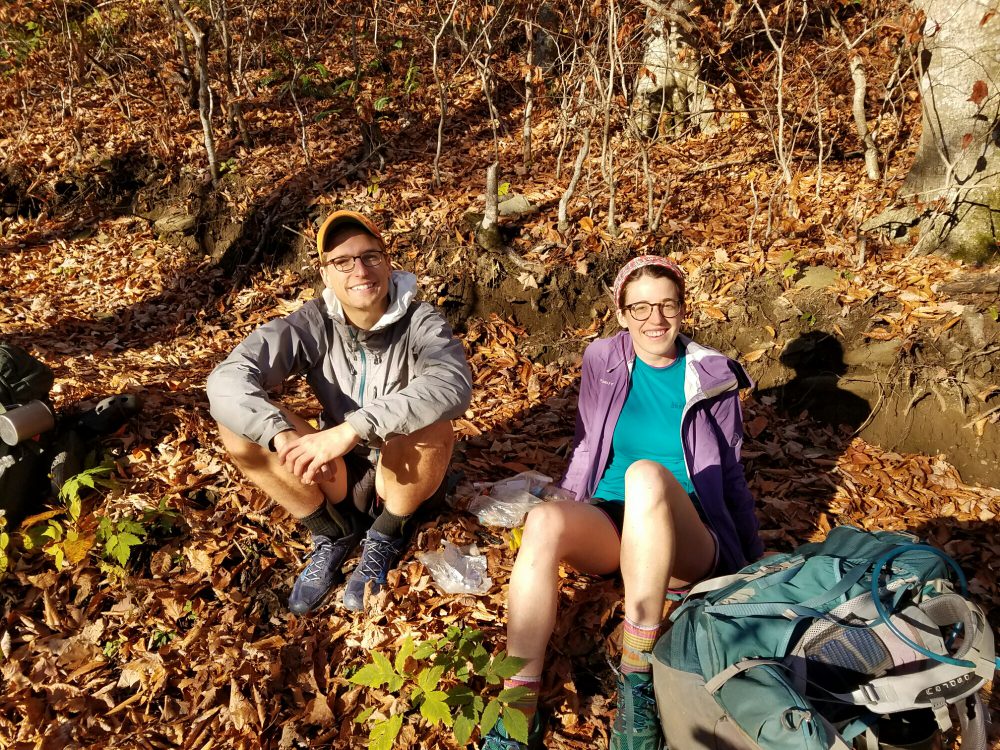 I went over the Hump today.   Hump Mtn that is.   I was taking down camp before first light when Snacks and Temper, the lovely couple from two nights ago, came past.    I passed them while they were getting water apparently and they camped just short of where I did.   They wanted to climb Hump Mtn for sunrise.   I hurried and made it just after sunrise.
From the top of Hump you can see Watauga Lake, where I will be soon.   After Hump it was a long downhill to get to the route 19 crossing.     I got there about noon and walked the .3 mile to Mountain Harbour Hostel.   The lady there was not terribly nice once she realized I wasn't  staying there.   I got my package, packed it all up, ate what would not fit in my bag and left.
This afternoon was a different terrain than I have been in so far.   Lower elevation, around 3000 feet, and streams and creeks for a change.   I hiked 15.1 miles and am camped at the Mountaineer Falls Shelter.