At Scout & Frodos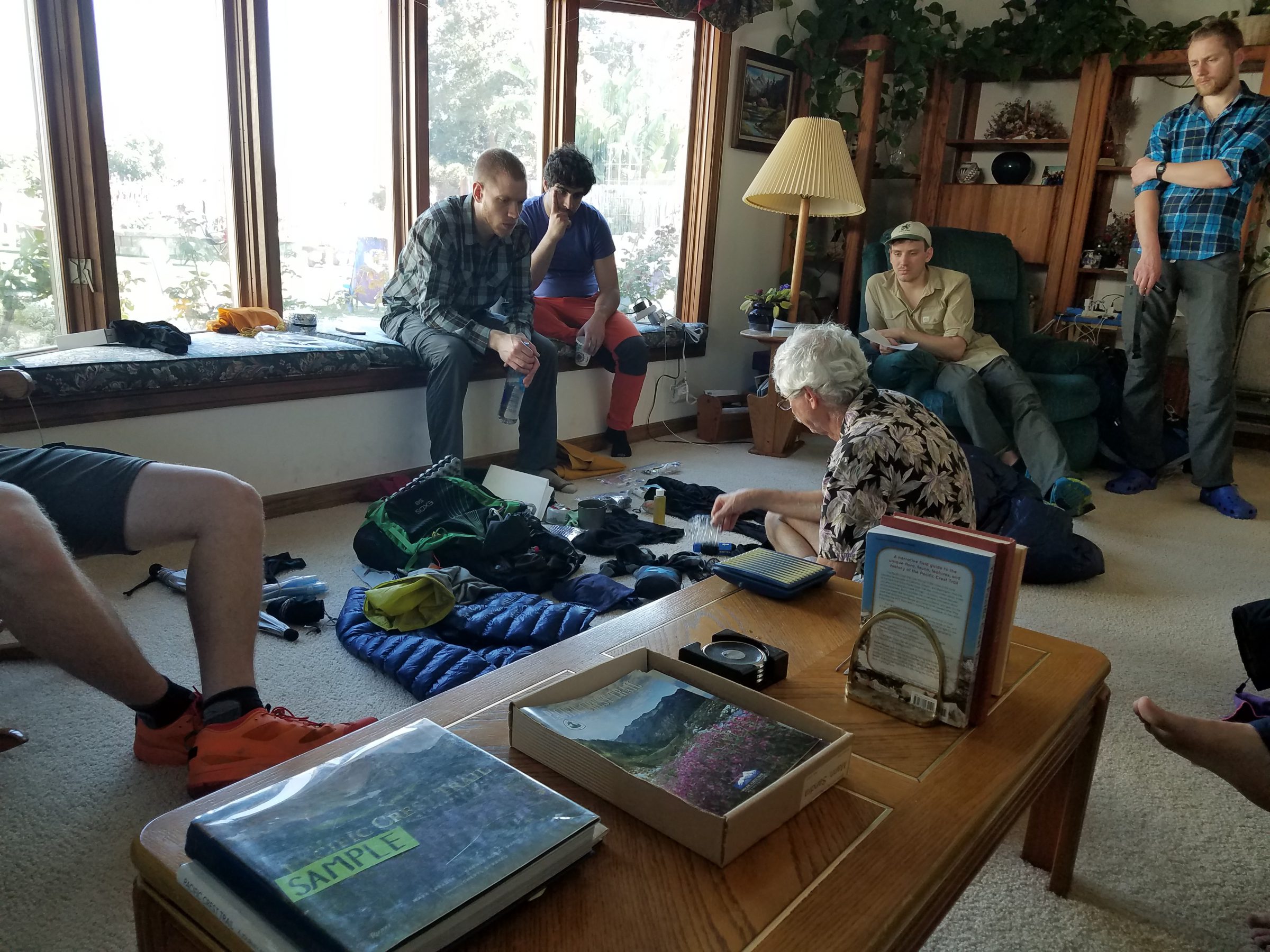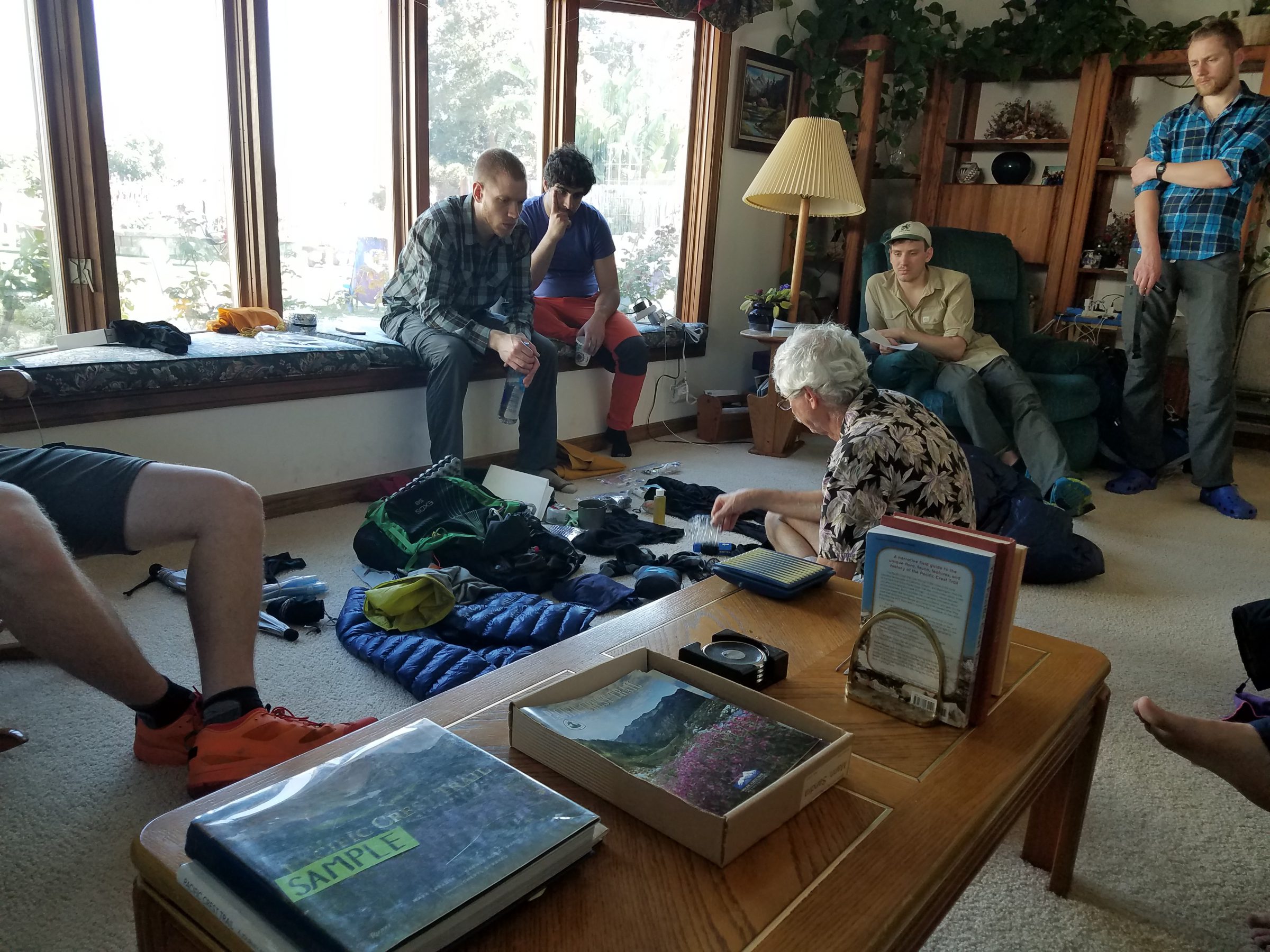 I flew from DC to San Diego this morning so I can hit the trail early Friday. Barney "Scout" Mann and his wife "Frodo" make starting the trail easy. They, along with other volunteers, pick you up at the airport, provide meals, a place to camp and a ride to the start of the trail an hour south. Do not offer them money, they get annoyed that you did not read their site.
There are perhaps 30 hikers here tonight, from all over the world. Germans, Japanese, Aussies, various eastern Europeans, Israelis, and folks from all around the country.
I'm watching Scout do a gear review for a hiker right now. Every item gets a critical examination. I will not do this because I would be weight shamed. I did toss out a few items today and mailed my spikes ahead to Warner Springs. I am at 19 pounds, a bit above average. The guy in the photo above was at 15 lbs and wanted to lose more.
Breakfast is at 5:30, vans leave for the border at 6. I think I am ready.