Day 20: Cajon Pass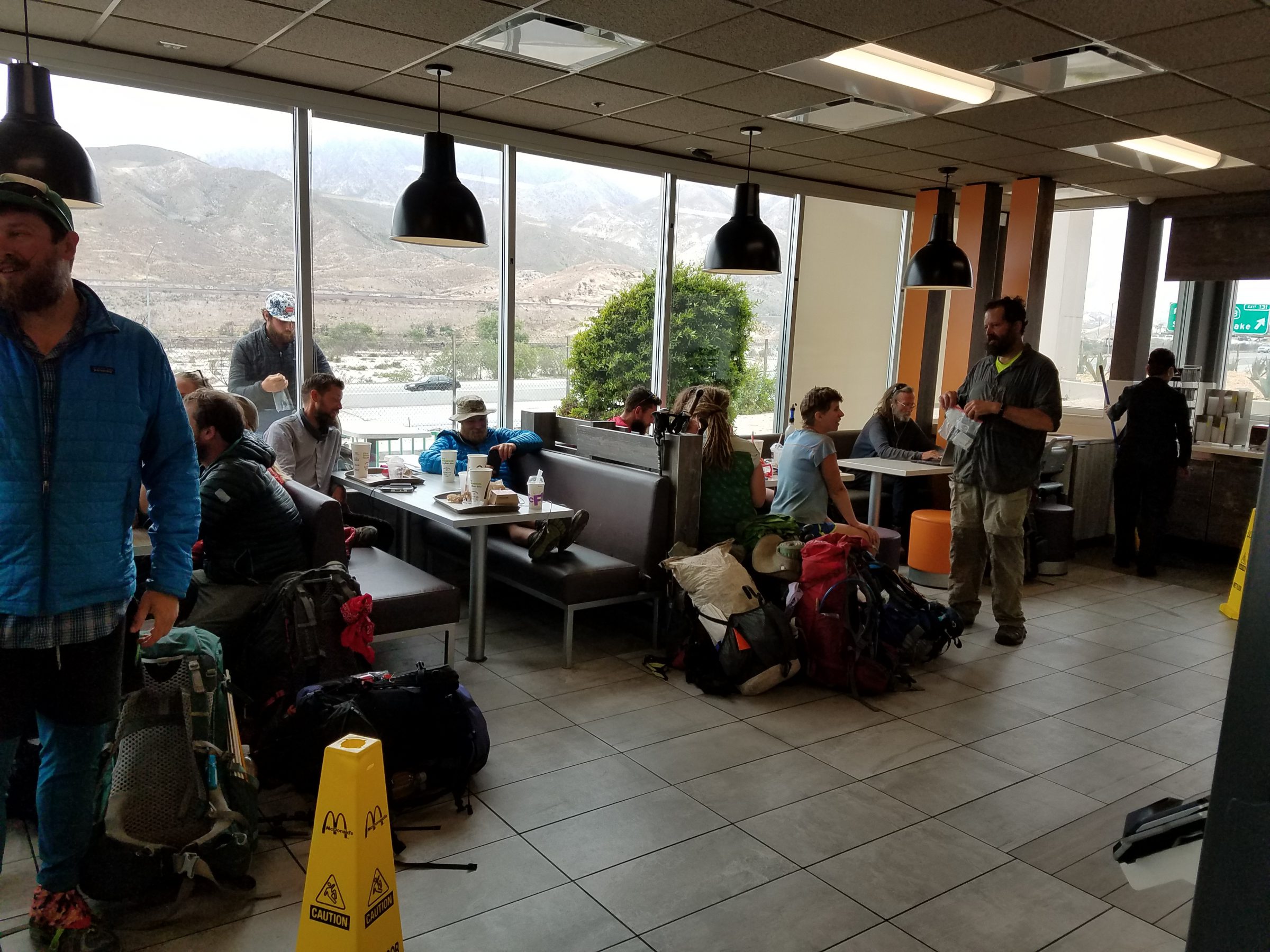 From Cleghorn Picnic Area mile 328.1 to Swarthout Canyon mile 347.2
Today I traversed the Cajon Pass. Having lived in the Los Angeles area for ten years, Gayle and I drove over the Cajon Pass a number of times. 4 or 5 lanes in each direction wind around and climb steeply up to the pass. It is really up there. In the winter you hear about the snow and ice closing the road. Interstate 15 is the biggest north/south road in the state.
My perspective is different now. I have been dropping elevation for two days to get down to the pass which is at about 3,000 feet. Tomorrow I will be climbing all day and will end the day over 8,000 feet. Way up there? Way down? Depends where you are coming from.
Since last night I have been hearing the wailing of the trains that parallel the 15 through the pass. Extra motivation knowing that at the crossing there is a McDonald's. I hiked 14 miles in 5 hours to arrive at noon. As I waited in line a hiker I had been joking with earlier handed me a small fries as a gift so I would have some immediately. I pigged out along with everyone else, the place was jammed with hikers. After lunch I only managed another 5 miles before camping early.
From here it is all uphill for the next 20 miles. No water either so I am carrying 5 liters, 11 pounds. The pass also marks the end of the San Bernardino Mtns and the start of the San Gabriels.