Day 21: Climb Into San Gabriel Mtns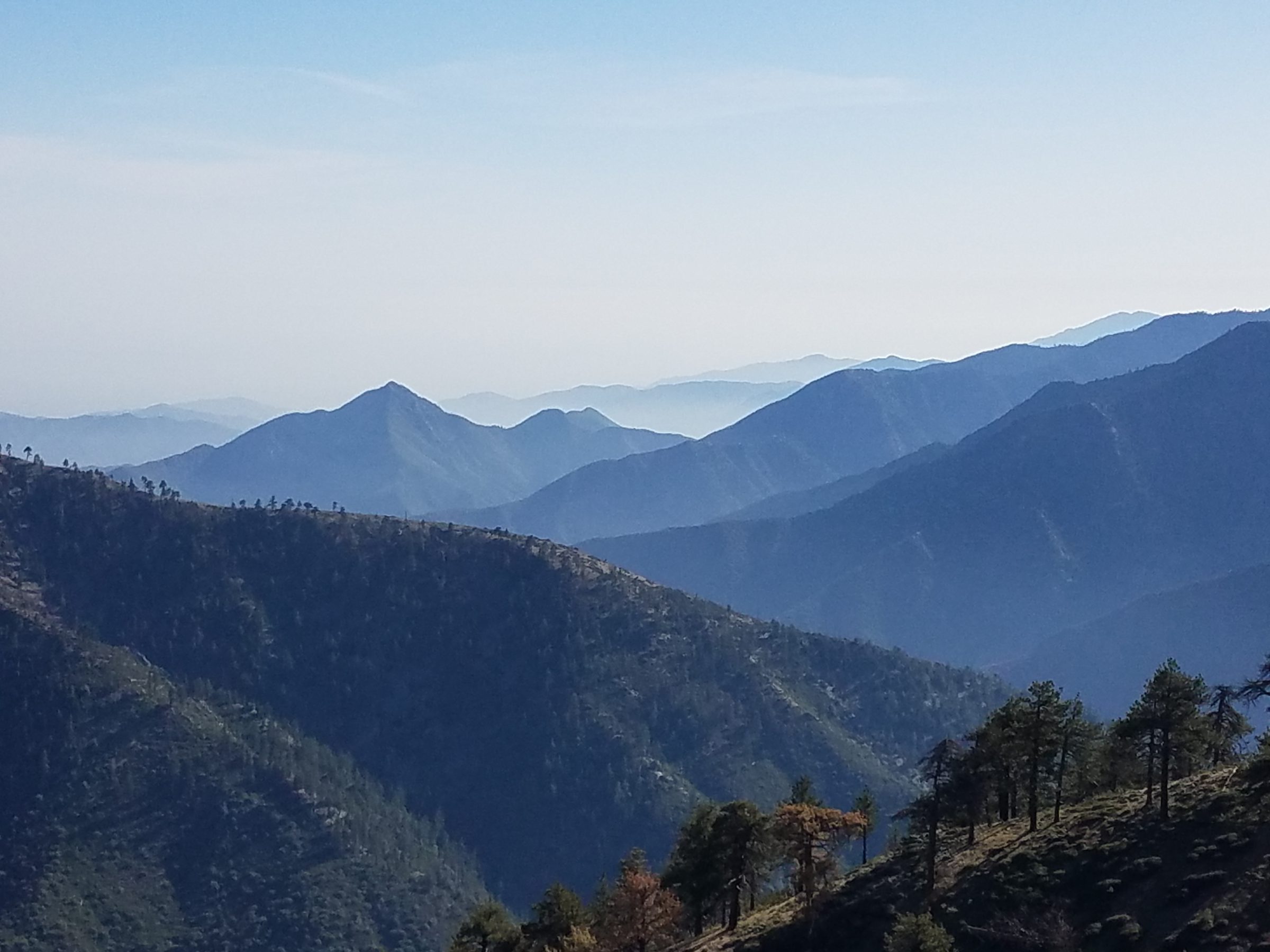 From Swarthout Canyon mile 347.2 to mile 367.4, 2 miles south of Rt 2
It was uphill all day today. The day started at 3500 feet and went up to 8400 feet, then dropped to where I am camped at about 7900 feet. Also had to carry 10 pounds of water as there was none until late in the day.
I felt pretty good and charged through the first 12 miles 4000 feet. It felt good to have a 20 year old tell me that I "could really hike". Then I hit a wall and struggled with the remaining climb.
Much of the day was in burned areas. Finally, at about 6500 feet some big pines, shade and more wind. Later even some small patches of snow still hanging on.
I am only 2 miles from the road into Wrightwood where I will resupply tomorrow.