Day 71: Trinity Alps Wilderness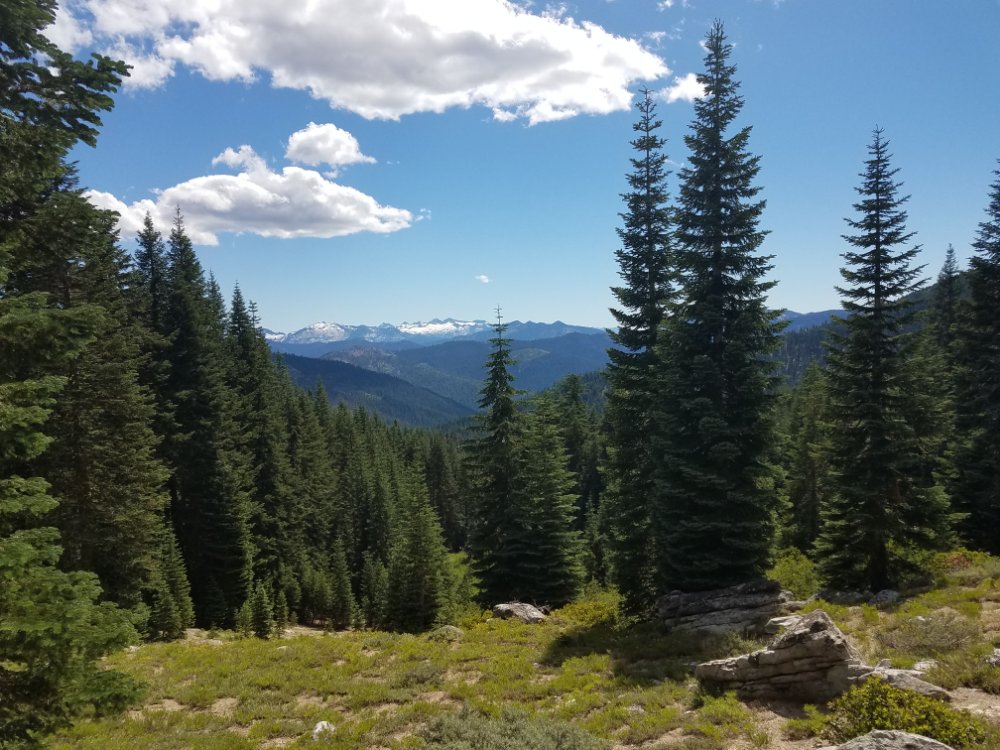 From mile 1553.4 to mile 1575.6
Today was a bit tougher than yesterday.  A bit more climbs.  Much more rocky footpath.  By 4pm I had gone only 17 miles so I had to hike till 7.
The trail entered the Klamath National Forest and then the Trinity Alps Wilderness Area.  More high lakes and beauty.  Very rocky mountains, very rugged terrain.
I am camped along a small stream under pines.  The other side of the stream is open brush and rock.  No one else around.  1.5 miles north is a small river and there are likely 6 or more hikers in that area.
Tomorrow I have 21 miles to reach Etna.  We'll see in the morning if I can actually get an early start.