Day 8:  Big Climb, Big Meal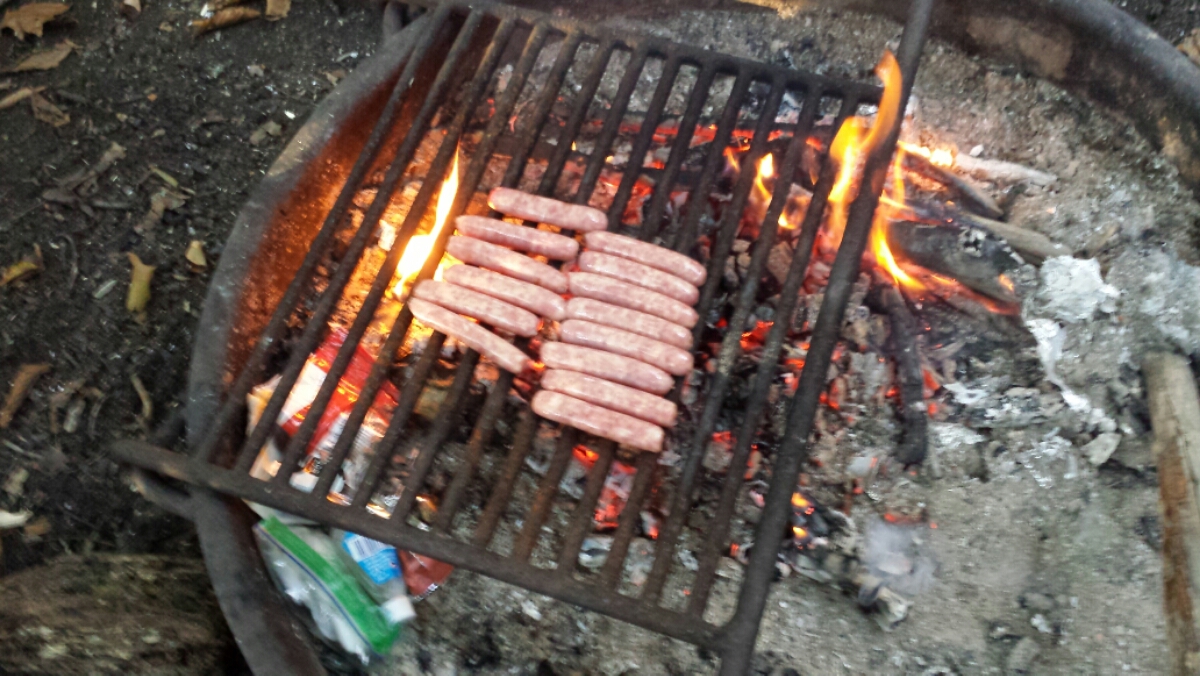 Left the comfort of the Top Of Georgia hostel at 8 and hit the trail. Hiked about 12 miles, with a big climb up out of Dicks Creek Gap. Crossed into North Carolina this afternoon and ended at the Muskrat Creek Shelter.
Julian, my hiking partner for the moment, is a chef and made us both a wonderful meal. I gathered wood and built a fire. He sauteed garlic, apple slices, shallots and stock cubes. He had frozen pork sausages last night and we grilled them over the fire. Also had a mexican rice dish. Wrap all that in a tortilla. Darn good.